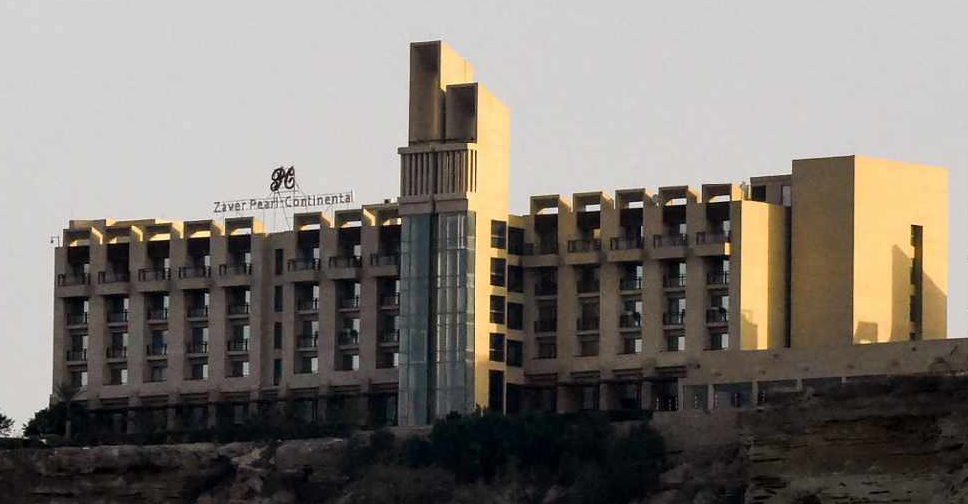 BANARAS KHAN / AFP
Nearly 20 hours after terrorists stormed the five-star Pearl Continental Hotel in Gwadar, Pakistani security forces confirmed that all three gunmen have been killed.
Officials said the gunmen dressed as military officers killed three hotel security guards, an employee and a navy soldier in the ensuing gunbattle.
The forces evacuated all guests from the premises while cornering the attackers who were holed up on the top floor of the hotel.
"Security forces have completed clearance operation," the military said in a statement, adding all three attackers had been killed.
The Balochistan Liberation Army insurgent group claimed responsibility for the attack, saying they were targetting Chinese and other investors.