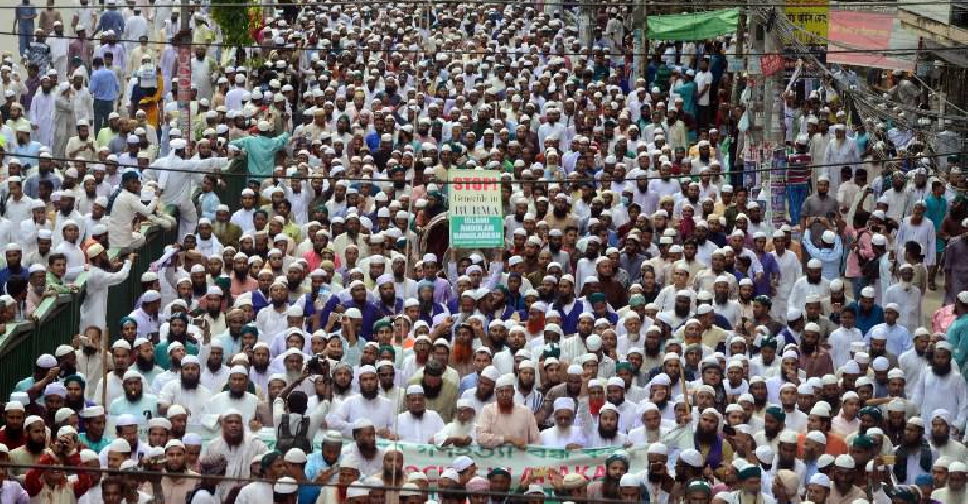 STR / AFP
Bangladesh's government says it cannot take in any more refugees from Myanmar.
They told the United Nations Security Council on Thursday that they had officially reached their capacity.
It comes almost 18 months after more than 700,000 mainly Rohingya Muslims began pouring across the border.
They left Myanmar in an attempt to flee a government-led military crackdown.
Although Myanmar rejects the accusations, the UN and several other world leaders have labelled the crackdown a classic case of ethnic cleansing.