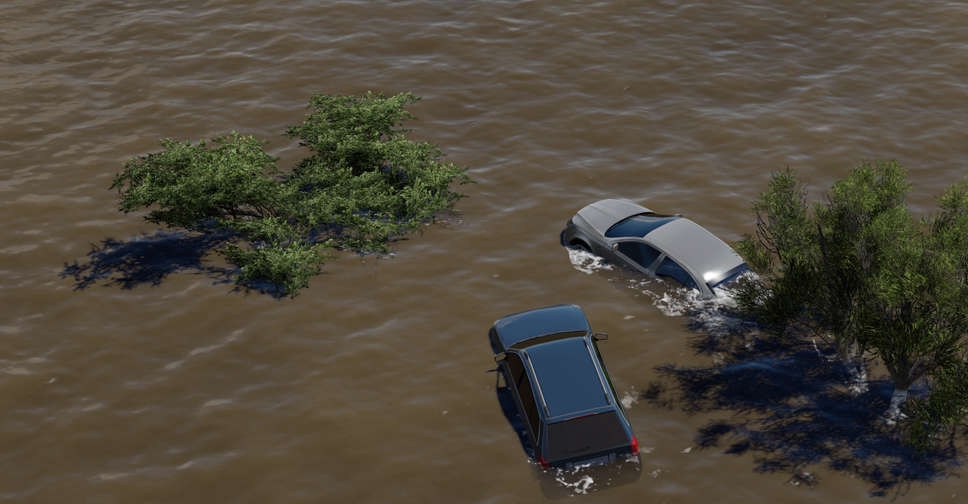 New Zealand's death toll from heavy rain rose to four on Sunday as flash floods and landslides on the north island continued for a third day.
Battered since Friday, Auckland, New Zealand's largest city, remained under a state of emergency.
The nation's weather forecaster, MetService, warned of more severe weather on Sunday and Monday for the north island. Intense rainfall could also cause surface and flash flooding, it said.
"We know that there is potential for more adverse weather tonight," Auckland Emergency Management controller Rachel Kelleher told reporters.
The emergency covers large swaths of the north island, with Waitomo District about 220 km (140 miles) from Auckland, declaring a state of emergency late on Saturday.
A man missing after being swept away on Friday in Onewhero, a rural village about 70 km (40 miles) south of Auckland, was confirmed dead, police said.
"The most horrific part of it is that we've lost lives," Deputy Prime Minister Carmel Sepuloni said in Auckland, a city of 1.6 million.
Climate change is causing episodes of heavy rainfall to become more common and more intense in New Zealand, though the impact varies by region.
Climate Change Minister James Shaw noted the link to climate change on Saturday when he tweeted his support for those affected by flooding.
Police said on Sunday they were assisting with traffic management and road closures in Waitomo District after heavy rainfall "caused numerous slips, flooding and damage to roads".
In nearby Bay of Plenty there was also "widespread flooding", police said, as well as a landslide that had knocked down a house and was threatening neighbouring properties.
Thousands of properties remained without power, while hundreds were without water, authorities said.
Still, Air New Zealand resumed international flights in and out of Auckland at noon on Sunday (2300 GMT on Saturday), a spokesperson said.
Prime Minister Chris Hipkins, less than a week in office, flew by helicopter over Auckland on Saturday and toured flood-hit homes. He described the flood impact in the city as "unprecedented" in recent memory.
People made more than 2,000 calls for assistance and 70 evacuations around Auckland - the nation's largest city - due to the inundation, the New Zealand Herald reported Saturday.