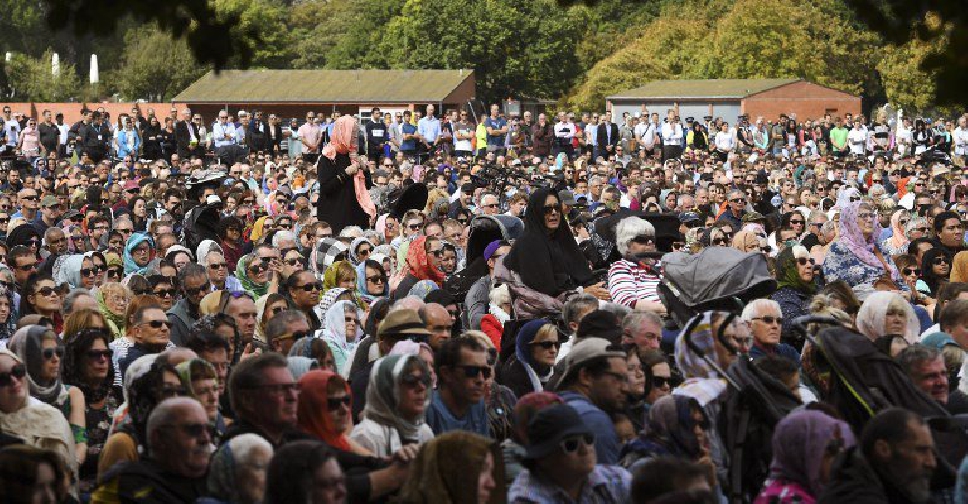 WILLIAM WEST / AFP
A two-minute silence has been held in New Zealand to mark a week since the terror attack on two mosques in Christchurch.
The call to prayer, or adhan, was also broadcast on national television and radio.
Prime Minister Jacinda Ardern joined thousands of mourners near Al Noor mosque, which was one of the locations targeted in last Friday's shootings.
"New Zealand mourns with you. We are one," she said in a short speech.
Fifty people, aged between three and 77 years old were killed in the attacks. Burials of the victims began on Wednesday.
Australian Brenton Tarrant has been charged with one murder and was remanded without a plea.
The 28-year-old is due back in court on April 5, when police said he was likely to face more charges.