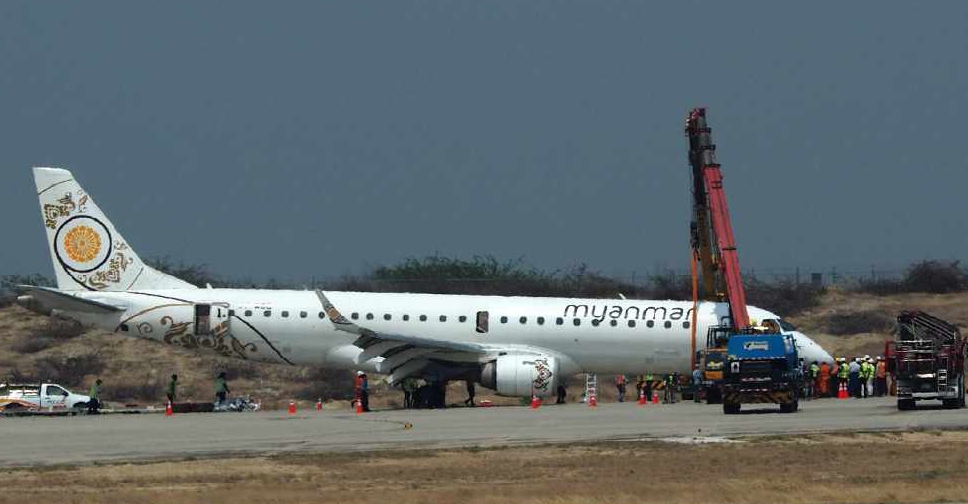 A Myanmar pilot safely landed a passenger jet using only its rear wheels at the Mandalay International Airport on Sunday following a technical failure.
The aircraft's nose tilted down to scrape the runway, after its front landing gear failed to deploy.
All 82 passengers and crew abroad flight UB103 from Yangon have been evacuated to safety, an airport spokesperson confirmed.
"The pilot did a great job," Win Khant, permanent secretary of transportation and telecommunication ministry said, adding the incident was being investigated.