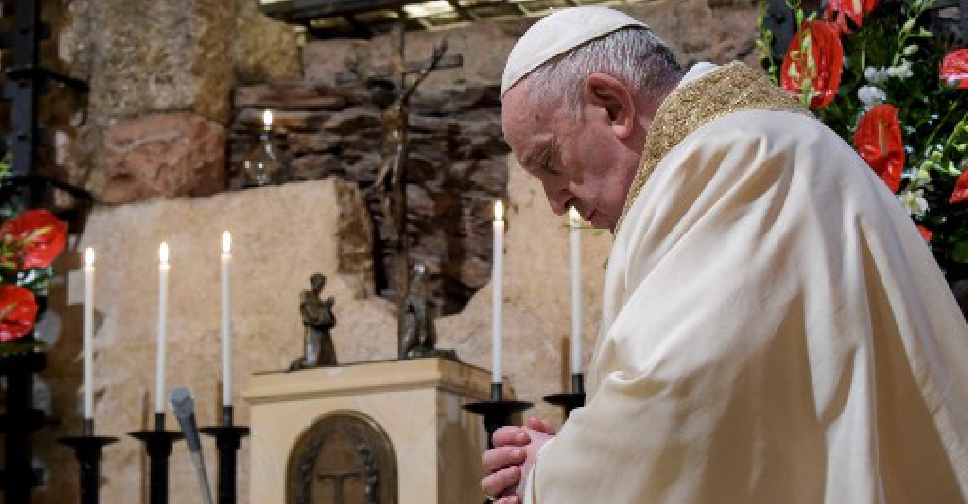 AFP
The Secretary-General of the Higher Committee for Human Fraternity, Judge Mohamed Abdelsalam, is joining other senior religious figures to attend a papal encyclical launch at the Vatican.
The latest circular by Pope Francis is entitled "Fratelli Tutti" or 'We are all brothers', and emphasises the importance of unity, especially during the COVID-19 pandemic.
The principles are an extension of the 'Document on Human Fraternity' which was co-signed in Abu Dhabi last year by the pontiff and His Eminence Dr Ahmed al Tayeb, Grand Imam of Al Azhar.
Judge Mohamed Abdelsalam will deliver a speech during the launch ceremony at the Vatican in the presence of Pope Francis, religious leaders and prominent academics.
The Secretary General of @HumanFraternity will participate in the launch event for "Fratelli Tutti" in Vatican City tomorrow, on the invitation of @Pontifex pic.twitter.com/CYiWkS4eg6

— مكتب أبوظبي الإعلامي (@admediaoffice) October 3, 2020