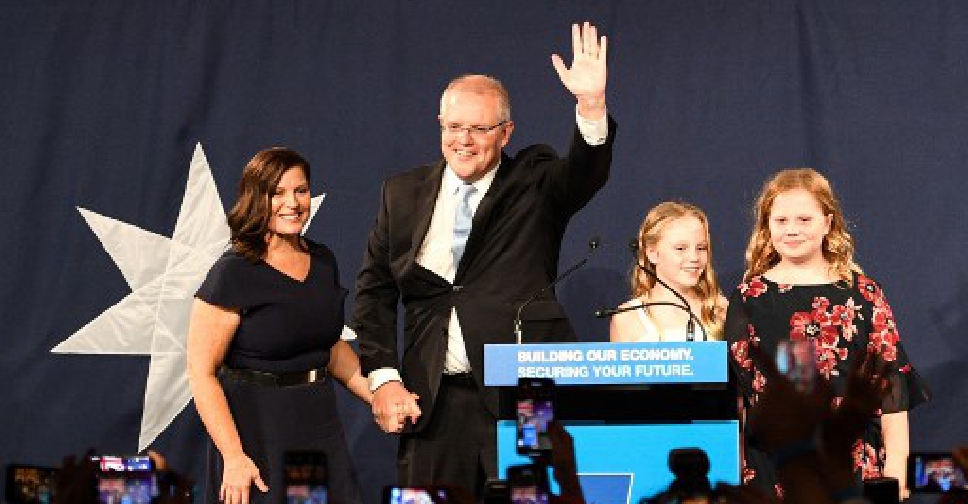 Australian Prime Minister Scott Morrison's conservative coalition has been re-elected in a shock result at the country's federal elections.
Partial results show his Liberal-National Coalition having secured close to a majority.
Meanwhile opposition Labor Party leader Bill Shorten accepted defeat and announced his resignation.
However the result seemed extremely unlikely with exit polls suggesting a Labor win for the first time in half a dozen years.