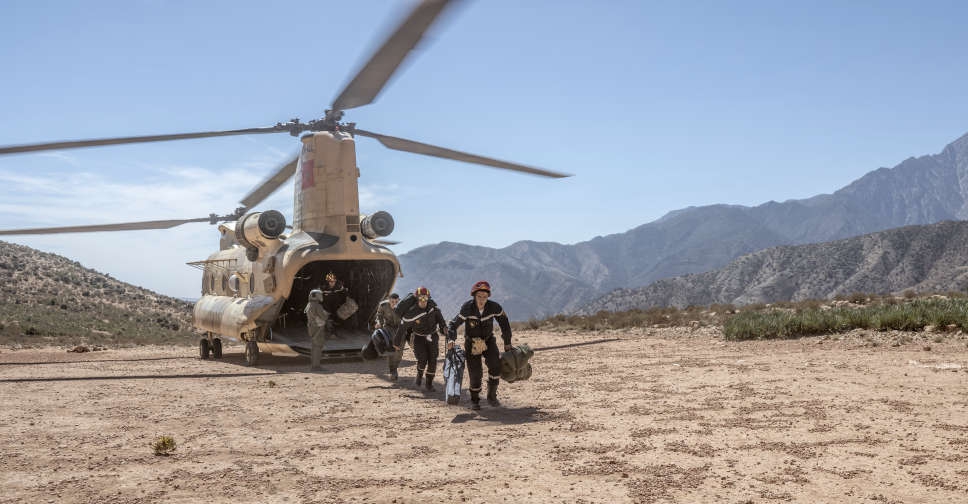 Villagers in parts of Morocco devastated by the country's biggest earthquake in over a century camped outside for a fourth night on Monday, as the death toll rose to more than 2,800 people.
Search teams from Spain, Britain and Qatar joined Moroccan efforts to find survivors from the 6.8 magnitude quake that struck in the High Atlas Mountains late on Friday, flattening the traditional mud brick houses ubiquitous in the region.
State TV reported late on Monday that the death toll had risen to 2,862, with 2,562 people injured. With much of the quake zone in hard-to-reach areas, authorities have not issued any estimates for the number of missing.
In the village of Tinmel, almost every house was pulverised and the entire community has been left homeless. In Tinmel and in other villages residents said they had pulled people out of the rubble with their bare hands.
Footage from the remote village of Imi N'Tala, filmed by Spanish rescuer Antonio Nogales of the aid group Bomberos Unidos Sin Fronteras (United Firefighters Without Borders), showed men and dogs clambering over steep slopes covered in rubble.
The epicentre of the quake was about 72 km southwest of Marrakech, where some historical buildings in the old city, a UNESCO World Heritage Site, were damaged. The quake also did major damage to the historically significant 12th-century Tinmel Mosque.
More modern parts of Marrakech largely escaped unscathed, including a site near the airport earmarked for IMF and World Bank meetings, due to be held next month.
Over 10,000 people are expected at the meetings, which the Moroccan government wants to proceed, sources said.
RESCUE CONTINUES
After an initial response that was described as too slow by some survivors, tent camps appeared in some locations by Monday night as people spent a fourth night outdoors.
The army said it was reinforcing search-and-rescue teams, providing drinking water, and distributing food, tents and blankets.
A major road connecting the High Atlas Mountains to Marrakech was gridlocked on Monday evening as heavy vehicles and volunteers carrying relief supplies headed towards some of the hardest-hit communities.
Moroccan volunteers and civilians, aided by some foreigners, helped direct traffic and clear the road of rock debris.
Morocco has accepted offers of aid from Spain and Britain, which both sent search-and-rescue specialists with sniffer dogs, and from the UAE and Qatar. Algeria said it had allocated three planes to transport rescue personnel and aid. State TV said the Moroccan government might accept relief offers from other countries later.