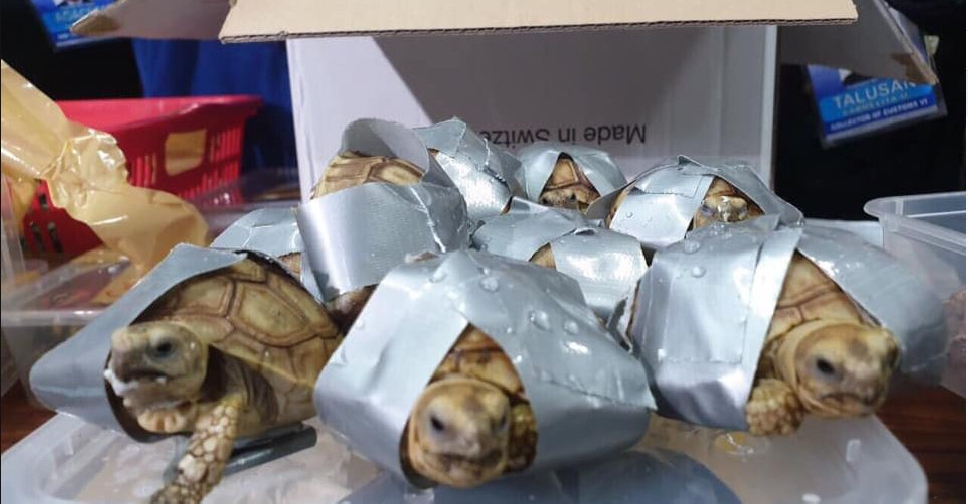 facebook/Bureau of Customs NAIA
Philippine police have seized 1,529 live turtles wrapped in duct tape inside suitcases abandoned at Manila's Ninoy Aquino International Airport.
In a facebook post, the country's Bureau of Customs agency said the animals, which have a total worth of 4.5 million Philippine pesos (around AED 319,572), were smuggled onto a flight from Hong Kong.
Officials found the reptiles in four unclaimed pieces of luggage at the airport.
The Philippines has strict laws against illegal wildlife trafficking, with two-year jail term and a fine of 200,000 pesos handed to smugglers.