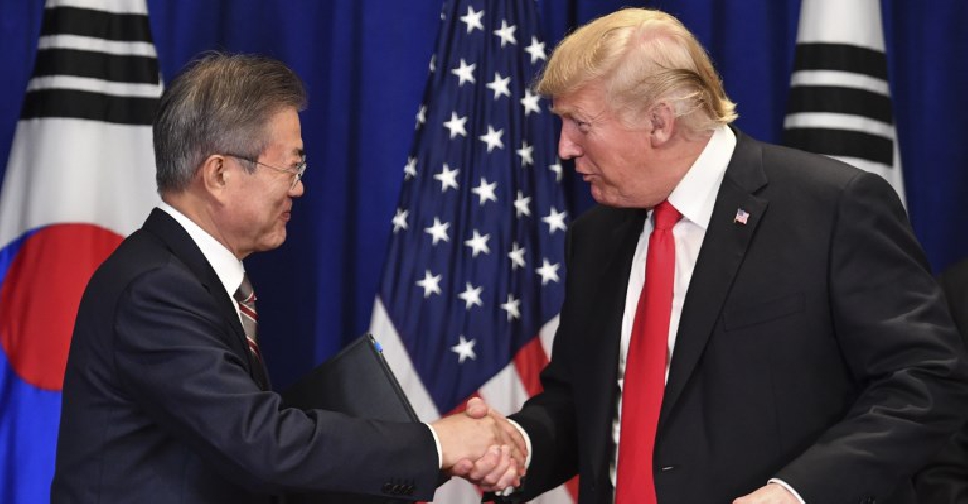 NICHOLAS KAMM / AFP
South Korea is attempting to kick-start the stalled denuclearisation talks between the United States and North Korea.
Senior officials from Seoul are launching a number of meetings with their counterparts from Washington, with Foreign Minister Kang Kyung-wha set to meet US Secretary of State Mike Pompeo today.
That's one of a number of high-level talks planned for the coming weeks, with South Korean President Moon Jae-in due to meet US President Donald Trump on April 10 or 11.
The talks comes after Trump failed to agree a deal during a second summit with Kim Jong Un, the North Korean leader, in Vietnam last month.
The lack of progress in denuclearisation discussions with Pyongyang is an ongoing issue for Moon, who has staked much of his political capital on improving the South's relationship with the North.