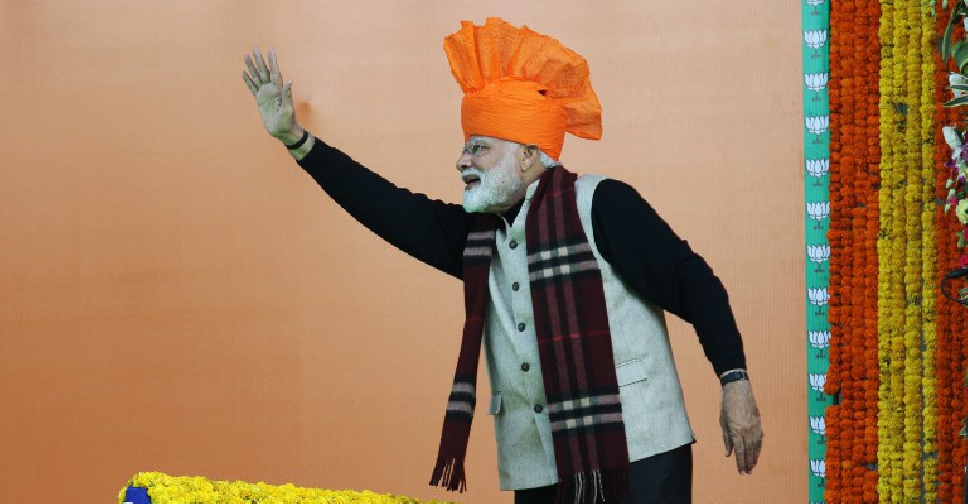 Rakesh BAKSHI / AFP
The advertising blitz by Indian Prime Minister Narendra Modi's administration has stopped on Monday, a day after the schedule for the general election was announced.
Citing the code of conduct, that comes into play on Monday, the election commission said "no advertisements shall be issued in electronic and print media highlighting the achievements of the govt. at the cost of public exchequer".
In 10 days, Modi's Bharatiya Janata Party (BJP) has reportedly published more than 162 newspaper ads in leading national dailies.
On Monday, however, the Times of India, Hindustan Times and Indian Express carried no government ads.
The Indian general election will be held over seven stages from April 11.