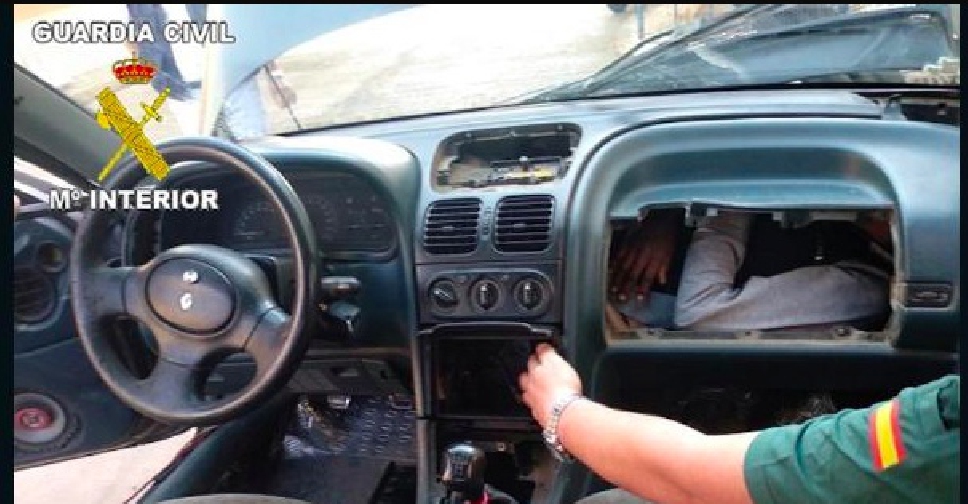 Twitter
A man has been caught hiding in a vehicle's glove box while attempting to cross over from Morocco to Spain.
According to reports, the border police found the man when they inspected the car that was going to Spain's North African enclave of Melilla.
Authorities said he was one of four people who were trying to cross the border by hiding in dangerous conditions inside vehicles in the span of three hours.
Two of them are being treated by medics for asphyxia, disorientation and joint pain.
Three people have been charged for people smuggling.