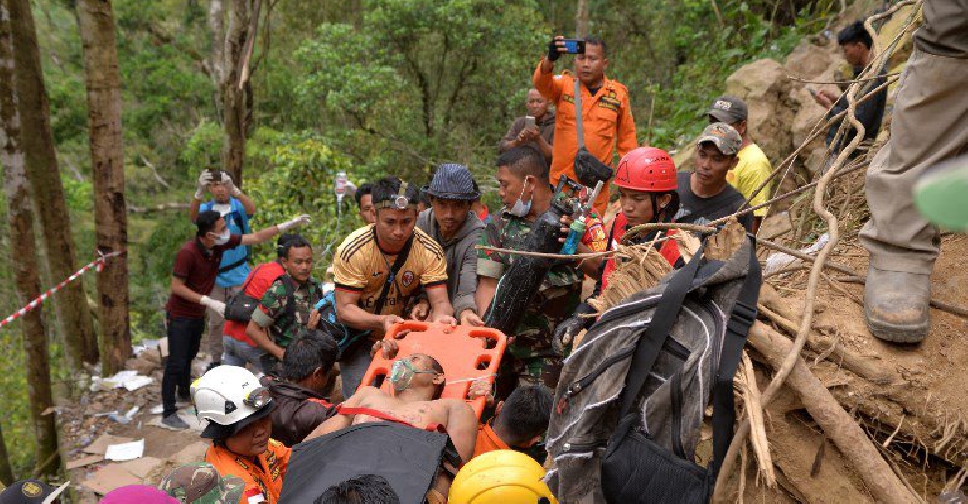 UNGKE PEPOTOH / AFP
A man has died after being pulled out of a collapsed gold mine in Indonesia.
However dozens of other miners are still trapped inside the illegal mining site in the North Sulawesi province.
Rescue operations have resumed for a third straight day.
Efforts have been slowed down by heavy rain and because the site is located on a muddy hillside.