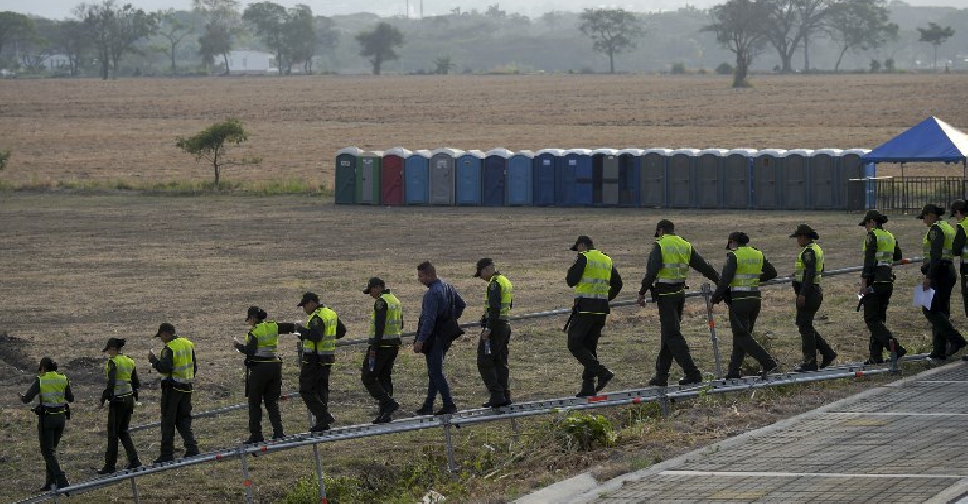 Raul ARBOLEDA / AFP
It comes as a row over foreign humanitarian aid continues to rage on.
Venezuelan President Nicolás Maduro said there is no financial or humanitarian crisis in the country.
He also called the aid delivery plans an orchestrated show carried out by the USA.
Meanwhile ppposition leader Juan Guaidó is on his way to Colombia.
He is leding a convoy to the border from the capital Caracas.