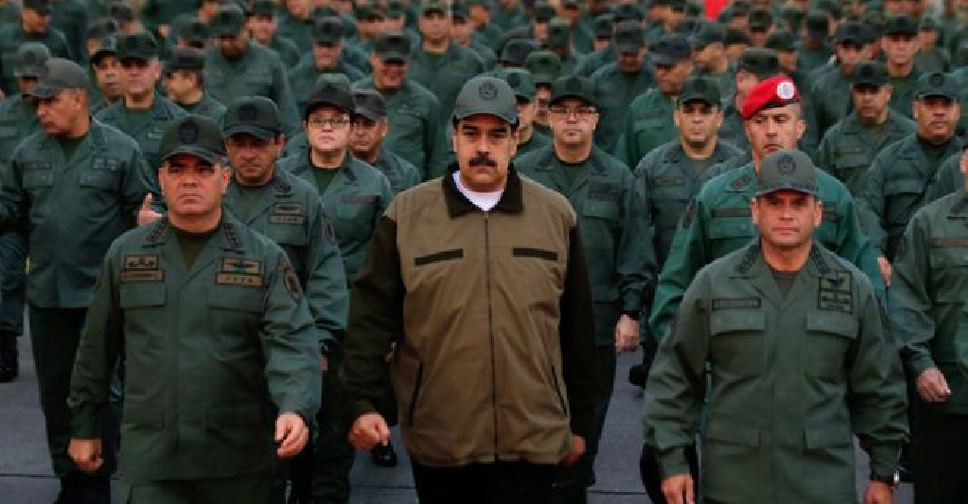 EPA
In a show of defiance, Venezuelan President Nicolás Maduro has appeared surrounded by soldiers at an army base in Caracas.
He called on forces to defeat "any coup plotter."
It comes after violent clashes between opposition and pro-government forces.
Opposition leader Juan Guaidó has tried unsuccessfully to spark a military rebellion.
The US-backed opposition figure wants to force Maduro from office.
In an attempt to undermine the ruling government, he has urged public employees to strike
However Maduro says the country's army has stayed loyal.
"No-one dare touch our sacred ground or bring war to Venezuela", he said.