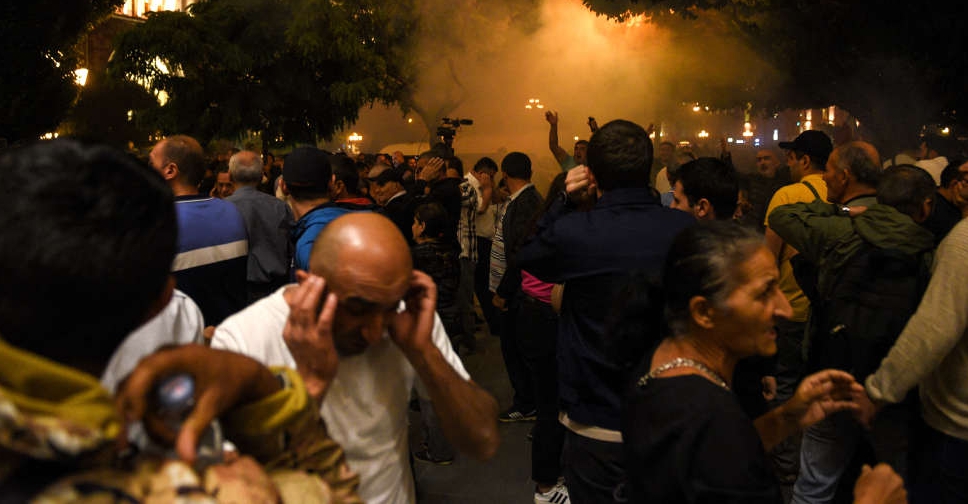 Ethnic Armenians in Azerbaijan's breakaway region of Nagorno-Karabakh agreed to a Russian proposal for a ceasefire on Wednesday, 24 hours after Azerbaijan began an offensive to take control of the enclave that killed dozens and injured hundreds.
The separatist Armenian forces in Karabakh said Azerbaijan had broken through their lines and seized a number of strategic road junctions.
The self-styled "Republic of Artsakh" said that in such circumstances, it had no choice but to cease hostilities from 1:00 pm local time on Wednesday.
"The authorities of the Republic of Artsakh accept the proposal of the command of the Russian peacekeeping contingent to cease fire," it said.
"With the mediation of the command of the Russian peacekeeping contingent stationed in Nagorno-Karabakh, an agreement was reached on the complete cessation of hostilities from 13:00 on September 20."
Azerbaijan began its operation against Nagorno-Karabakh on Tuesday after some of its troops were killed in what Baku said were attacks from the mountainous region, which Azerbaijan had blockaded for nine months.
Nagorno-Karabakh is recognised internationally as part of Azerbaijan.