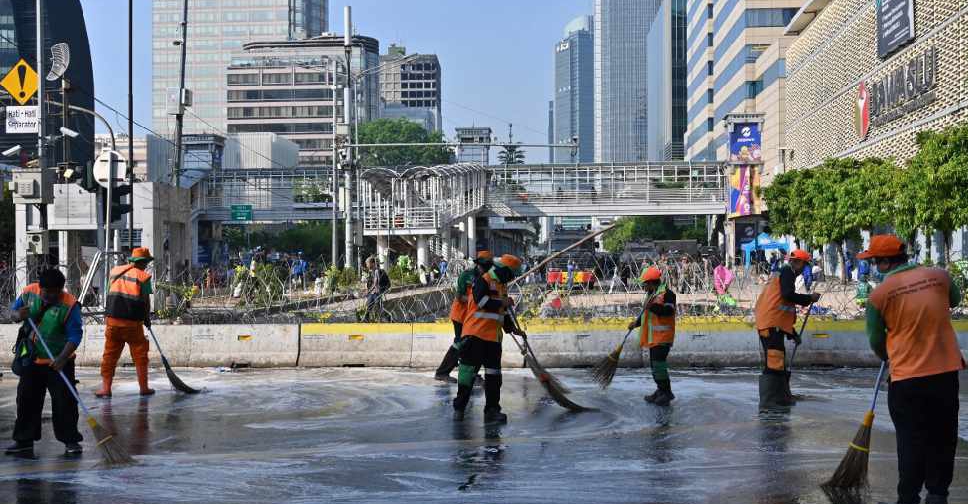 ADEK BERRY / AFP
Calm returned to the streets of the Indonesian capital early Thursday after a second night of clashes between security forces and protesters angry over Joko Widodo's second-term victory.
In a video posted on Twitter, Former general Prabowo Subianto, who threatened to contest the result of the election, urged his supporters to leave peacefully. "I beg you to return to your homes to rest, avoid any actions that would break the law," he said.
Prabowo's political party, Gerindra, also took to Twitter to warn supporters that their action was causing them more damage than good, adding that the authorities were trying to blame them for the riots.
Earlier, Jakarta Governor Anies Baswedan said six people were killed in the first night of rioting, with more than 350 people treated for injuries.
The unrest followed an announcement by the General Election Commission confirming that Widodo had beaten his challenger, in the April 17 poll, with a 55.5 per cent lead.