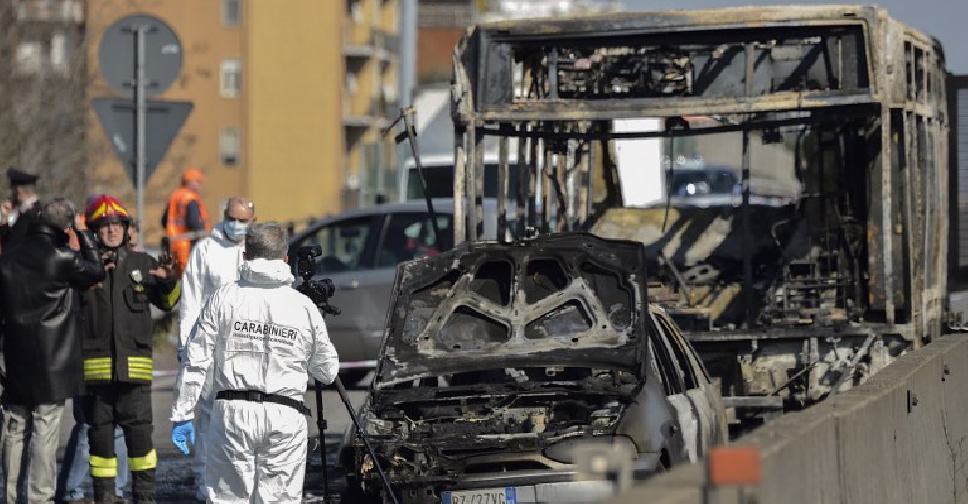 Flavio LO SCALZO / AFP
Italian police have rescued 51 children after their school bus driver took them hostage on the outskirts of Milan and set the vehicle on fire.
According to reports, the police team intercepted the vehicle and broke its windows so that all the children could escape before the bus went up in flames.
The driver has been identified as Ousseynou Sy, a 47-year-old Italian citizen of Senegalese origin, who was apparently protesting the country's migrant policy.
Some children were taken to hospital as a precautionary measure but none suffered serious injuries, the officials added.