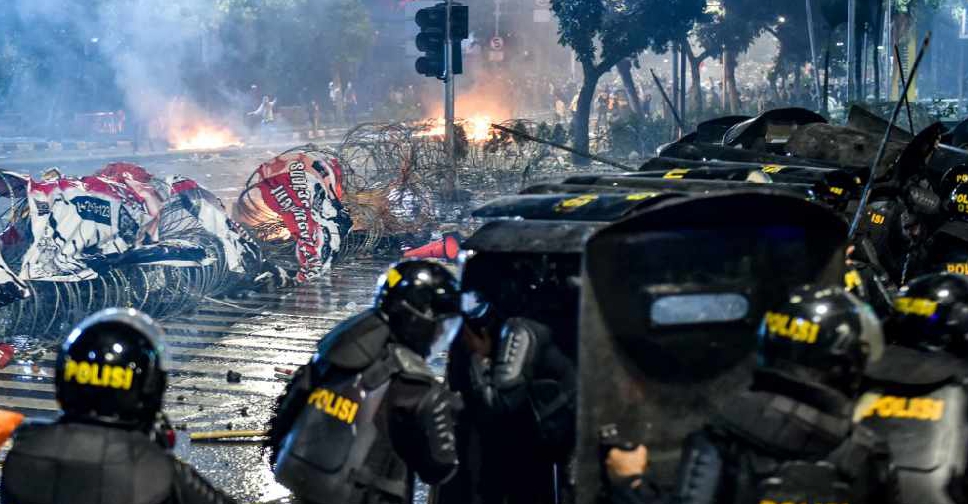 BAY ISMOYO / AFP
Six people suspected of plotting to assassinate four state officials during a wave of civil unrest in Jakarta have been arrested.
During a media briefing, national police spokesperson Muhammad Iqbal said the group of five men and one woman were plotting to kill "four national figures".
He said the suspects had received $10,434 from an unidentified source, without giving details.
They have also been charged with possession of weapons, which carries a maximum penalty of life in prison.
Iqbal said the plot had been planned since March and some of the suspects had carried weapons during the protests last week.
Eight people were killed and more than 900 hurt when supporters of defeated presidential candidate Prabowo Subianto clashed with security forces.