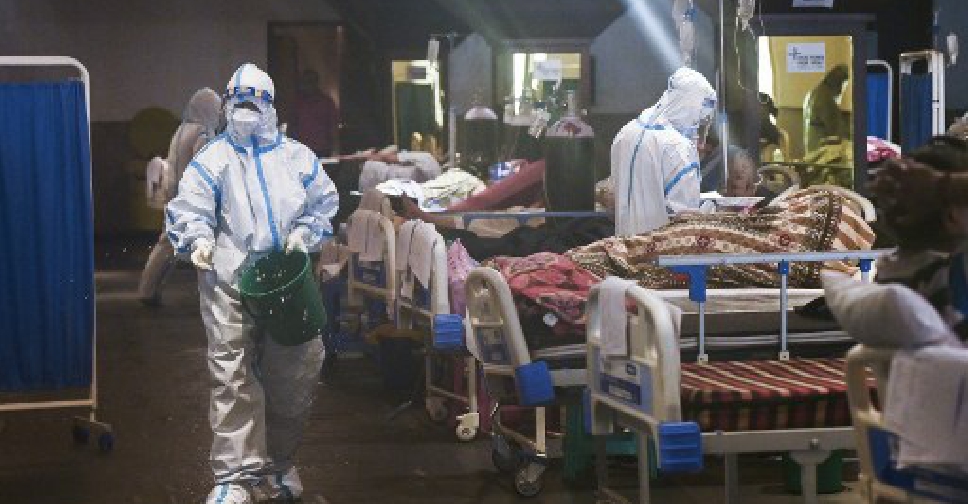 India's rampant second wave of COVID-19 topped 400,000 new daily cases for the first time on Saturday, as the country opened up its massive vaccination drive to all adults, although several states warned of acute shortages.
Authorities reported 401,993 new cases in the previous 24 hours, the highest daily count globally, after 10 consecutive days over 300,000. Deaths from COVID-19 jumped by 3,523, taking the total toll in India to 211,853, according to federal health ministry data.
The world's biggest producer of COVID-19 vaccines has a limited number of shots available, worsening a surge in infections that has overwhelmed hospitals and morgues while families scramble for scarce medicines and oxygen.
India's West Bengal state was unable to start a vaccination drive for adults aged between 18 and 45 on Saturday due to shortage of shots and urged the federal government to provide more supplies, a senior state health official said.
India's eastern Odisha state said on Friday it had received a consignment of 150,000 shots but would only allow a few people to get shots due to lockdown restrictions preventing movement.
Meanwhile, a fire in a hospital about 190 km south of Ahmedabad killed 16 coronavirus patients and two staff, the latest in a series of deadly accidents at hospitals.
Daily infections have soared since the start of April, easily topping the previous global record of 297,430 one day in January in the United States, where infection rates have since fallen sharply.
The total number of COVID cases in India has topped 19 million. As the second wave has picked up steam, India has added about 7.7 million cases since the end of February, according to a Reuters tally. In contrast, it took India nearly six months to add the previous 7.7 million cases.
The surge in cases has led various countries to impose temporary travel restrictions, such as the UAE, US, Australia, Britain, Germany, Italy and Singapore.
While Canada, Hong Kong and New Zealand have suspended all commercial travel with India.