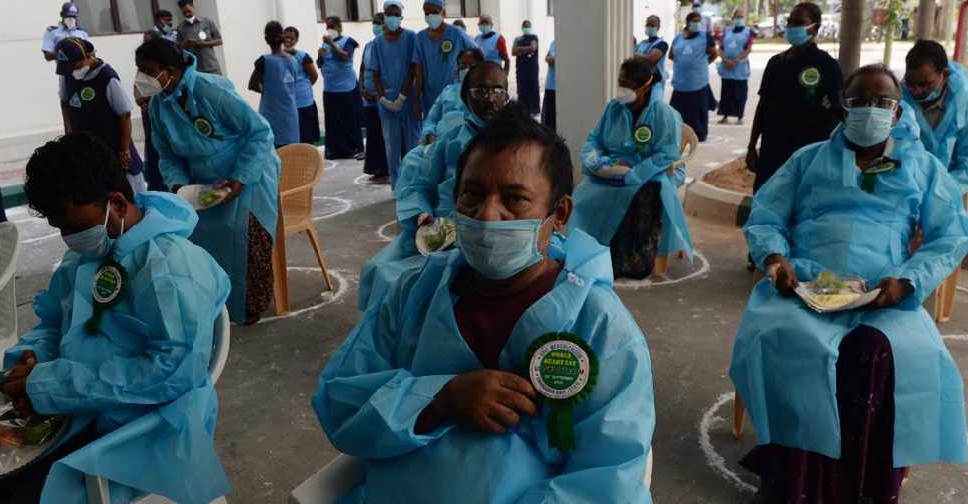 Arun SANKAR / AFP
India's death toll from the novel coronavirus rose past 100,000 on Saturday, only the third country in the world to reach that bleak milestone, after the US and Brazil.
Total deaths rose to 100,842, the health ministry said, while the tally of infections climbed to 6.47 million after a daily increase in cases of 79,476. India now has the highest rate of daily increase in infections in the world.
Prime Minister Narendra Modi's government, faced with a collapsing economy after imposing a tough lockdown to try to stem the spread of the virus in late March, is pushing ahead with a full opening of the country.
Cinemas were allowed to re-open at half capacity this week and authorities can decide to re-open schools from the middle of this month.
Heading into winter and the holiday season, including the festival of Diwali next month, the world's second most populous country could see a jump in cases, health experts said.
The US, Brazil and India together account for nearly 45% of all COVID-19 deaths globally.
Death rates in India, however, have been significantly lower than in those other two countries, raising questions about the accuracy of its data.
India has, on average, less than one death from the disease for every 10,000 people while the United States and Brazil have seen six deaths per 10,000.
US President Donald Trump, defending his administration's handling of the pandemic in this week's presidential debate, said countries such as India were under-reporting deaths.
Health experts said there could be greater immunity in India because of the high incidence of infectious diseases such as tuberculosis. Nearly 1,200 people in India die of TB every day, roughly the same as deaths from COVID-19.