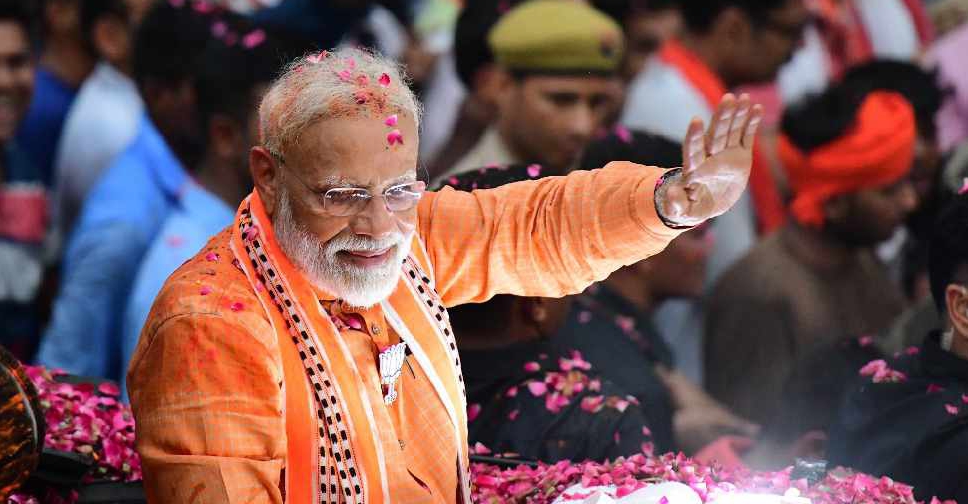 SANJAY KANOJIA / AFP
Indian Prime Minister Narendra Modi is likely to return to power with an even bigger majority in parliament, exit polls showed.
It predicted a clear majority again in the 543-member Lok Sabha for the BJP-led National Democratic Alliance.
While the India Today-Axis exit poll gave the highest number of seats - 339-365 - to the NDA, the Neta/NewsX poll pegged the numbers of the BJP-led alliance at 242 seats - 30 short of the half-way mark.
More than 8,000 candidates contested for a total of 543 seats in the elections that spread across seven phases, with official results set to be declared on May 23.