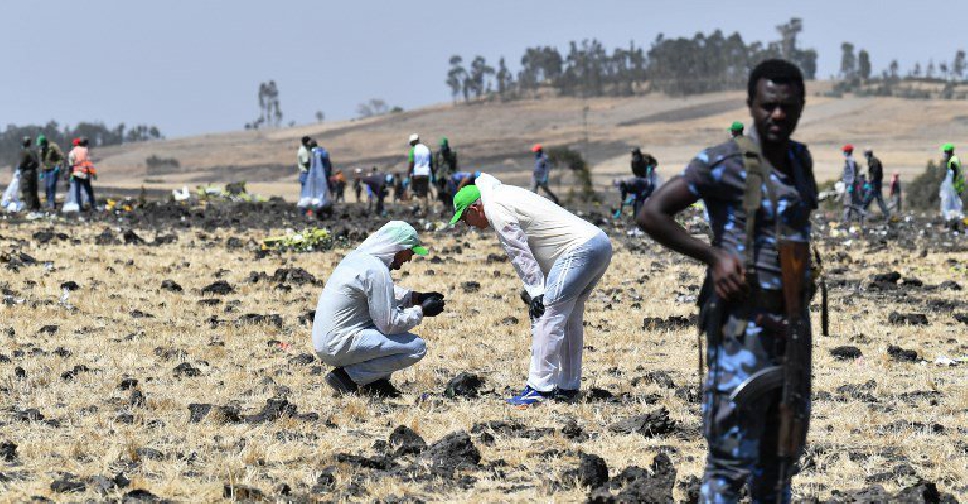 TONY KARUMBA / AFP
Two black boxes from the Boeing 737 MAX airplane that crashed in Ethiopia have been taken to Paris for expert analysis.
France's air accident investigation agency BEA is set to analyse black-box flight recorders, as regulators around the world awaited word on whether it was safe to resume flying the 737 Max jets.
According to reports, initial investigations had indicated similarities between the crash in Ethiopia and Indonesia.
Boeing, which maintained that its planes were safe to fly, said in a statement that it supported the US Federal Aviation Administration's decision to ground the entire fleet.