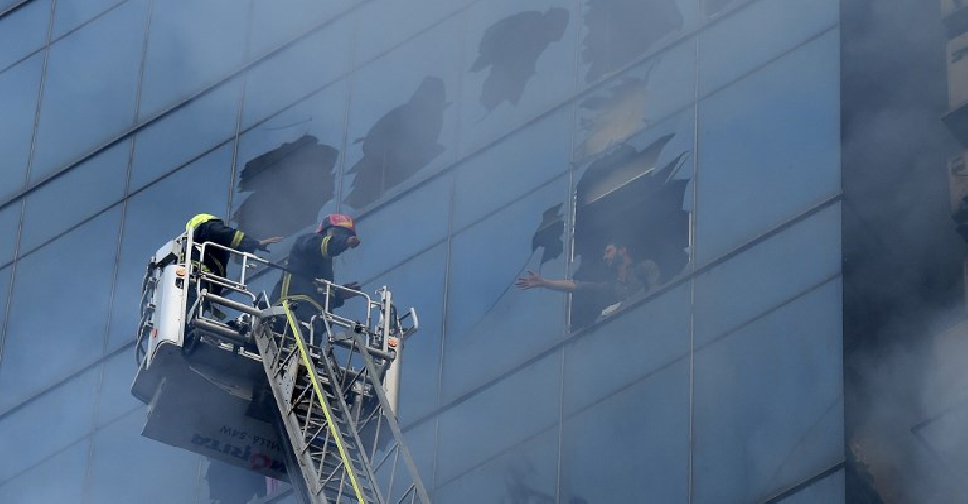 MUNIR UZ ZAMAN / AFP
The building in Dhaka hit by a blaze this week lacked proper fire exits, according to Bangladesh government officials.
At least 25 people died in Thursday's fire at the high-rise commercial property, located in a prosperous area of the capital.
Local fire officials say that the exits were too narrow and were blocked by obstructions, while there was little fire-fighting equipment in working order in the building.
An investigation into the fire is now underway, as well as into how the building's owner had extended the building to 22 stories when permission was only granted for 18.
Rezaul Karim, the country's Housing Minister, says that legal action will be taken against those responsible for violating any building regulations.
The fire occurred just a month after a blaze in an old neighbourhood of Dhaka killed 71 people.