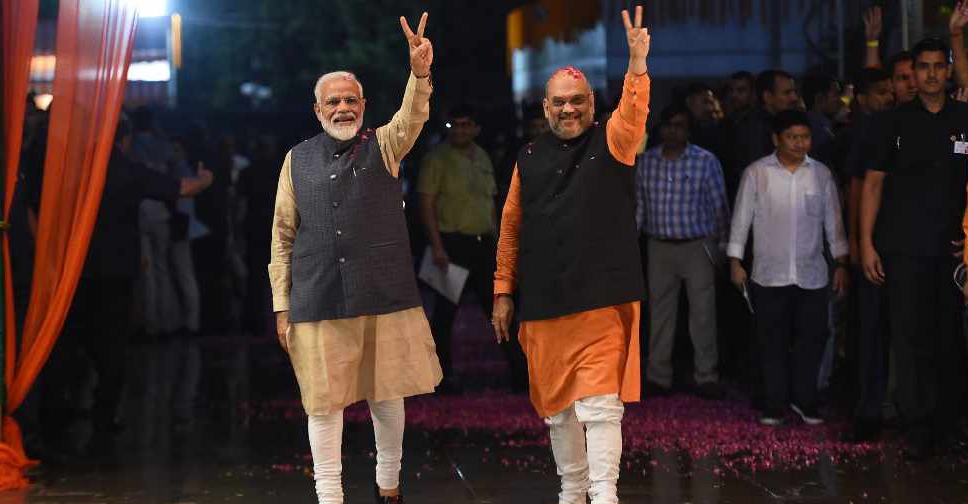 Indian Prime Minister Narendra Modi has thanked voters for giving him a "historic mandate".
During his victory speech at the Bharatiya Janata Party (BJP) headquarters in New Delhi, Modi said "India wins yet again" and thanked the people for their support.
"We all want a new India. I want to bow down my head and say thank you."
He pledged to devote every moment of his life to make the country "strong by 2022".
Late on Thursday, main opposition leader Rahul Gandhi conceded defeat.
Votes are still being counted, but Election Commission data projected Modi's BJP to win 300 seats on its own.
The final tally is expected by Friday morning.