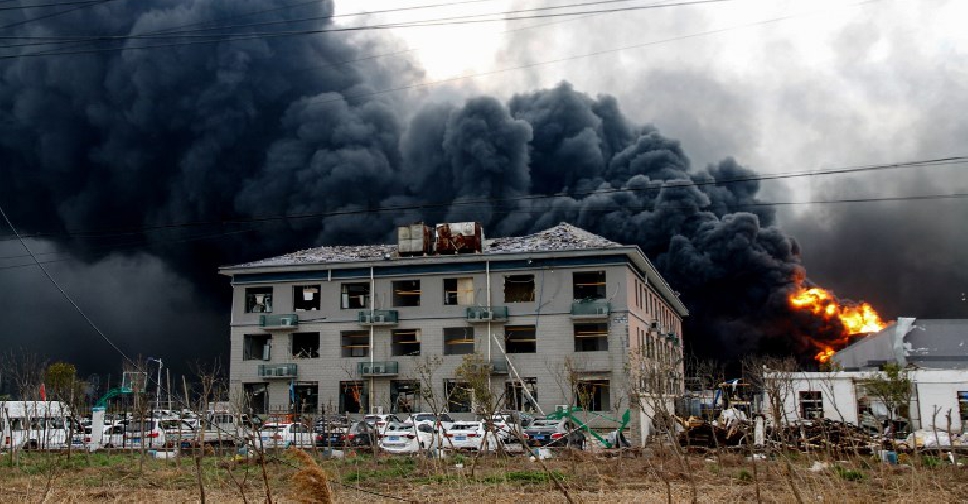 AFP
An explosion at a chemical plant in eastern China has killed at least 47 people and injured more than 600.
The blast occurred at the Chenjiagang Industrial Park in the city of Yancheng in Jiangsu province.
The explosion was so powerful that it knocked down several factory buildings and shattered the windows of homes a few kilometres away.
Provincial authorities said firefighters had to be brought in from across the province. The exact cause of the incident is still under investigation.
Deadly industrial accidents are common in China, where safety regulations are often poorly enforced.
In 2015, 165 people were killed in a series of explosions at a chemical warehouse in the northern city of Tianjin.