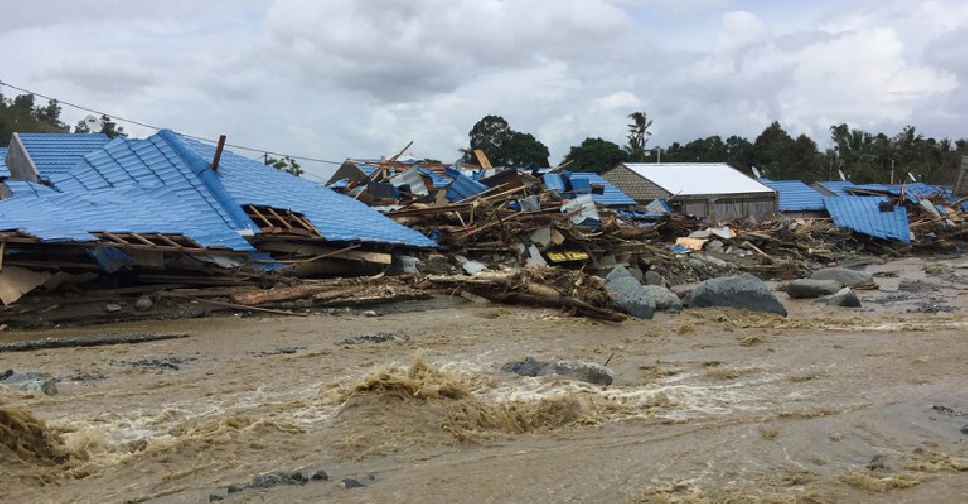 Netty Dharma Somba / AFP
The death toll from floods and landslides in the easternmost province of Indonesia's Papua has climbed to 80.
Officials said the number of dead and injured would likely increase since affected areas had not been reached and rescuers were still searching for 43 people reportedly still missing.
In Sentani, rescue workers managed to evacuate more than 4,000 people after a river burst its banks early Sunday.
Indonesia has declared a 14-day state of emergency in response to the disaster.