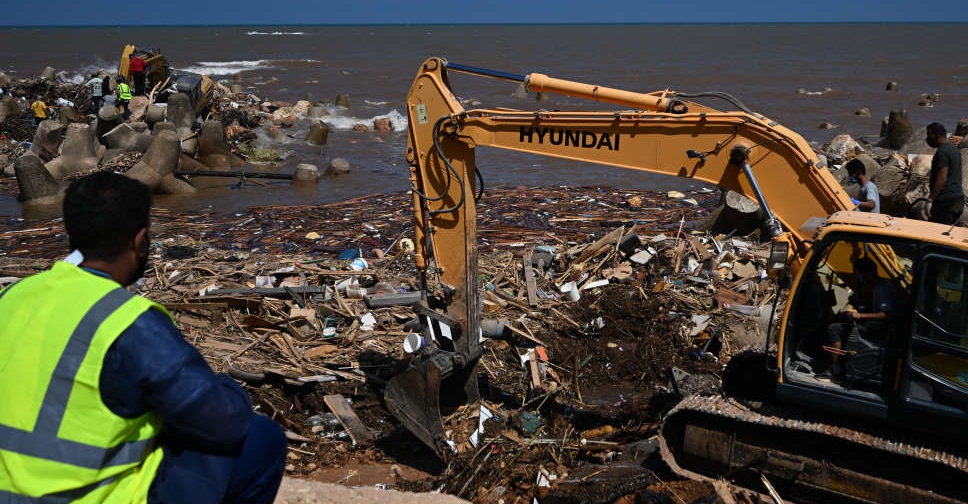 At least 11,300 people have died and another 10,100 are missing from the coastal city of Derna one week after Storm Daniel hit northeastern Libya, the UN Office for the Coordination of Humanitarian Affairs reported.
An estimated 170 people have been killed as a result of the flooding elsewhere in the country, and more than 40,000 people have been displaced, the UN report said, citing the latest data from International Organisaton for Migration.
Figures are expected to rise as search-and-rescue efforts continue to look for survivors.
Libya's official news agency reported that floods completely destroyed at least 891 buildings in Derna, according to figures from a team assigned by the Libyan National Unity Government.
An additional 211 buildings were partially damaged and 398 others were submerged in mud, the report added, leaving a total of a quarter buildings damaged in the flood-ravaged city.