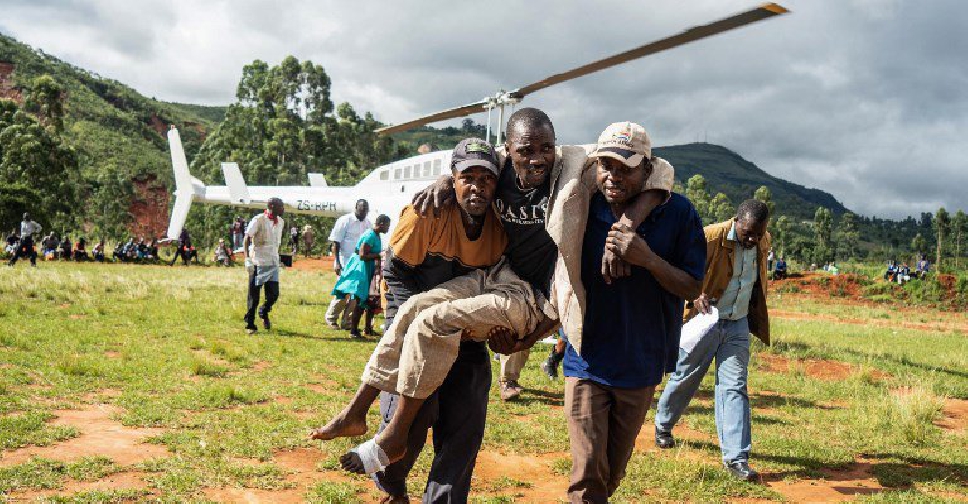 ZINYANGE AUNTONY / AFP
The death toll from Cyclone Idai has risen to 746, with hundreds of thousands of people still in need of food, water and shelter. 
This comes as aid agencies in the port city Beira are scaling up their operations to avoid [a larger] outbreak of cholera.
So far, 140 cholera cases have been recorded in the city, with the World Health Organisation sending 900,000 doses of vaccine to the region.
Many parts devastated by the powerful storm two weeks ago still remain inaccessible, with authorities adding that the death toll could rise further.