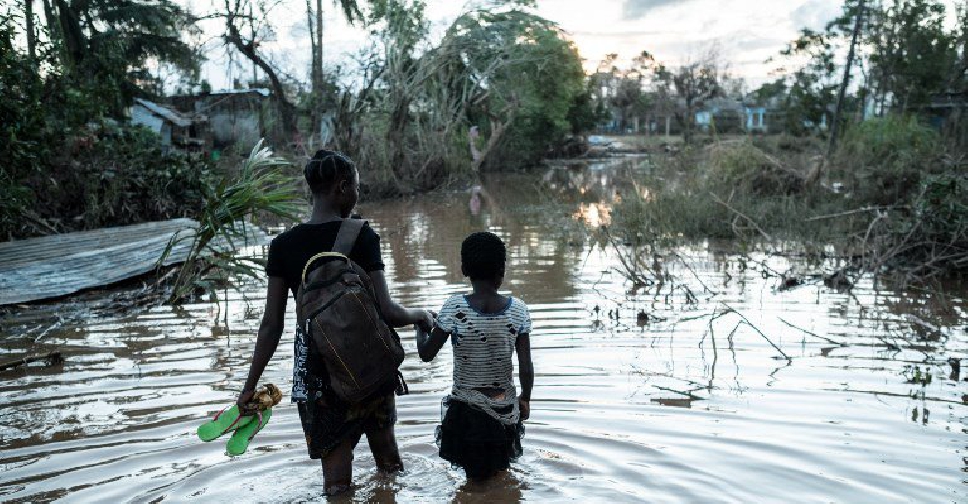 Yasuyoshi CHIBA / AFP
The official death toll from Cyclone Idai has climbed sharply with authorities in Mozambique putting the number at 446.
More than 530,000 have been affected by the disaster and 110,000 still living in camps after homes were destroyed.
The storm has also killed scores of people in Zimbabwe, with the UN migration agency reporting 259 deaths. In Malawi, 56 people have been reported dead.
Cyclone Idai lashed the Mozambican port city of Beira with winds of up to 170 kph, then moved inland to Zimbabwe and Malawi.
The floods have raised the risk of cholera and other water-borne diseases, with the government in Mozambique setting up a cholera treatment centre in readiness of an outbreak.