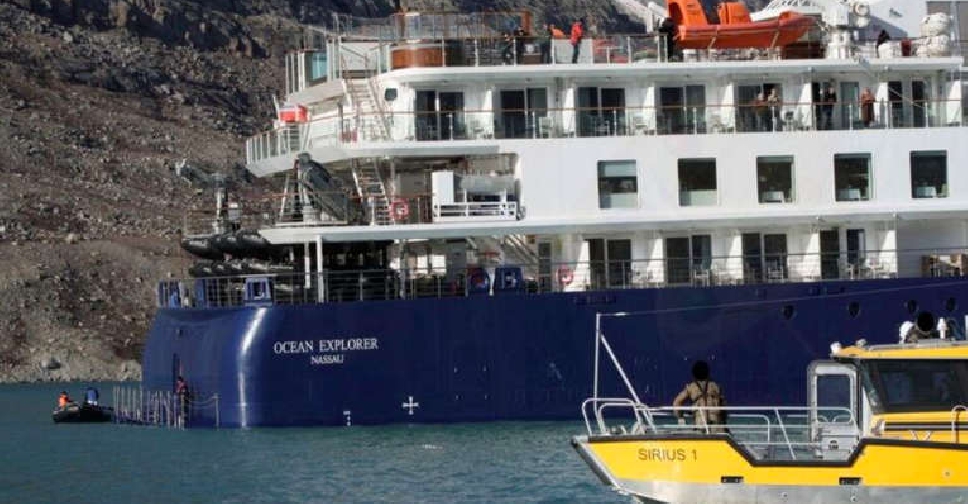 A luxury cruise ship that ran aground this week in a remote Greenland location with 206 people on board was pulled free by a fishing trawler on Thursday, a passenger and Denmark's armed forces said.
The Ocean Explorer cruise vessel had since Monday been stuck in mud and silt in the Alpefjord national park, some 1,400 km northeast of Greenland's capital Nuuk.
"We have just successfully become free now," Gina Hill, an Australian passenger on board the ship, told Reuters.
The Danish military's Joint Arctic Command confirmed that the ship had been pulled free by the Tarajoq, a trawler and research vessel.
The Ocean Explorer will be taken to a port to assess any damage, while the passengers will be flown home, said SunStone Maritime Group, which owns the cruise vessel.
"There have not been any injuries to any person onboard, no pollution of the environment and no breach of the hull," SunStone said in a statement.
Sydney-based Aurora Expeditions, which chartered the ship and organised the cruise, did not immediately respond to a request for comment.