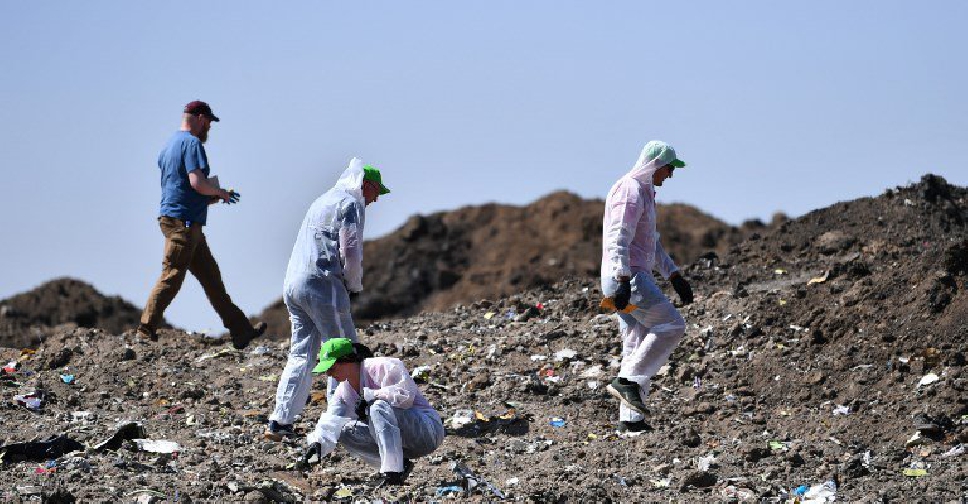 TONY KARUMBA / AFP
The crash of an Ethiopian Airlines plane that killed 157 people had "clear similarities" with October's Lion Air crash.
That's according to the initial analysis of the black boxes recovered from the wreckage of the March 10 disaster.
The Ethiopian transport ministry said the data has been validated by both the "American team and our (Ethiopian) team", and added that more information will be given out after three or four days.
Both planes crashed minutes post take-off after the pilots reported flight control problems.
Concern over the safety of the Boeing Max 8 planes has caused aviation authorities to ground the model.