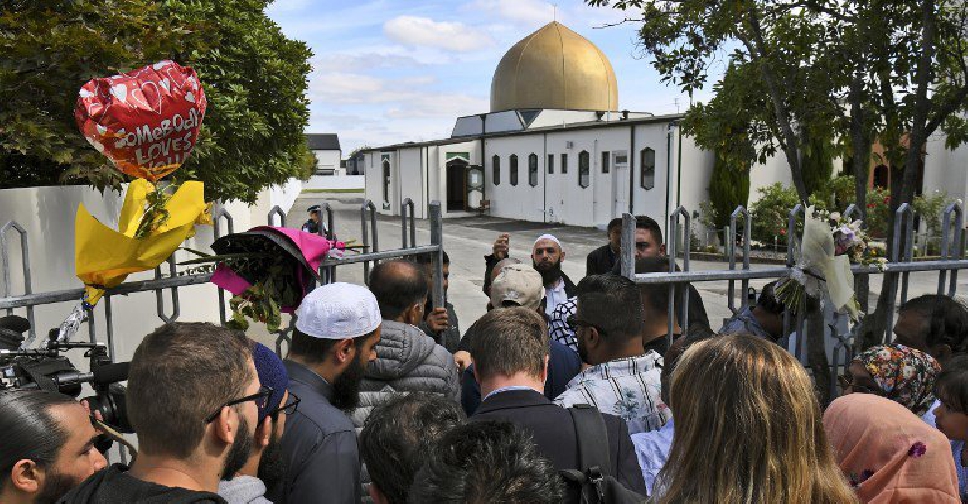 AFP
Around 3,000 people walked through Christchurch in a "march for love" to honour the victims of last week's terror attacks, as the Al Noor mosque reopened its doors.
Small groups gathered to pay tribute to the 50 people who were killed during Friday prayers.
Police said they were reopening the nearby Linwood mosque as well.
In a moving speech, Imam Gamal Fouda said New Zealand was "broken-hearted but not broken".
He thanked the people of New Zealand for "your tears, your haka, your flowers and your love and compassion" and Ardern "for holding our families close and honouring us with a simple scarf".