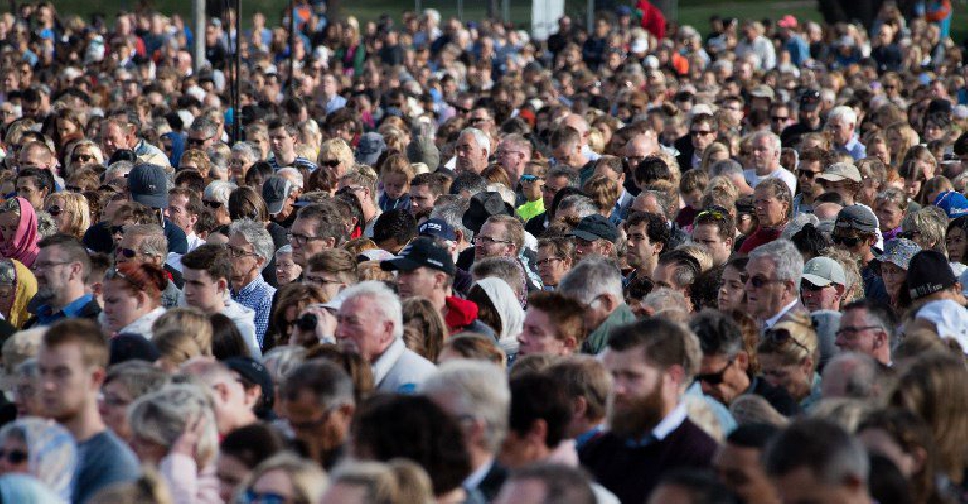 MARTY MELVILLE / AFP
A memorial has been held in Christchurch to honour the victims of the terror attack on two mosques in the city.
Fifty people were killed and dozens injured in the shootings on March 15.
The names of each of the victims were read out by members of the Muslim community in Christchurch.
New Zealand Prime Minister Jacinda Ardern, who has received worldwide praise for her response to the attack, was given a standing ovation by the more than 20,00 people in attendance.
One of the survirors, Farid Ahmed, was also given a round of applause for his speech, in which he made a plea for peace.