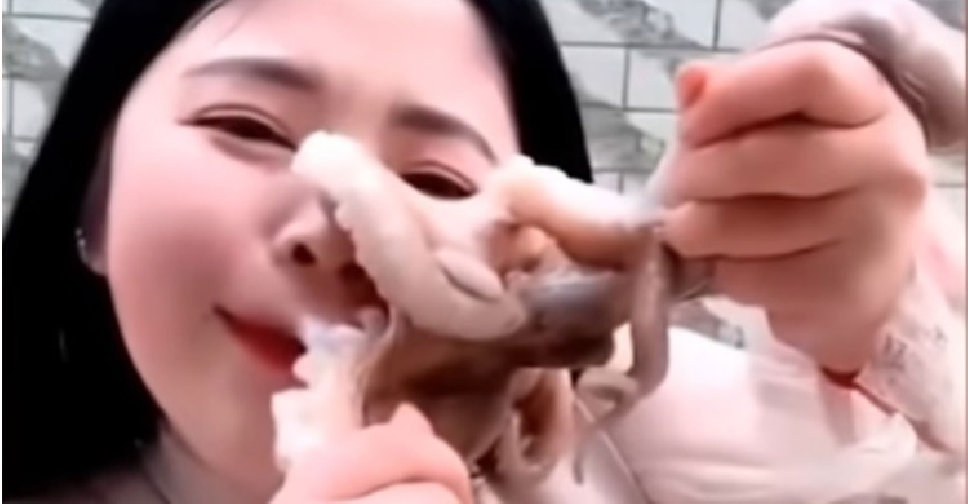 YouTube
A Chinese blogger was left horrified after a live octopus she was attempting to eat, latched onto her face and nearly ripped her skin off.
The live-streaming footage, that has since gone viral, shows the octopus fighting back as the host tries to eat it alive.
"Look at the strength of its suction!" she exclaimed at the beginning of the video, only to struggle, seconds later, to pull it off her face.
"I'm disfigured!" she later screamed after her cheeks started to bleed.