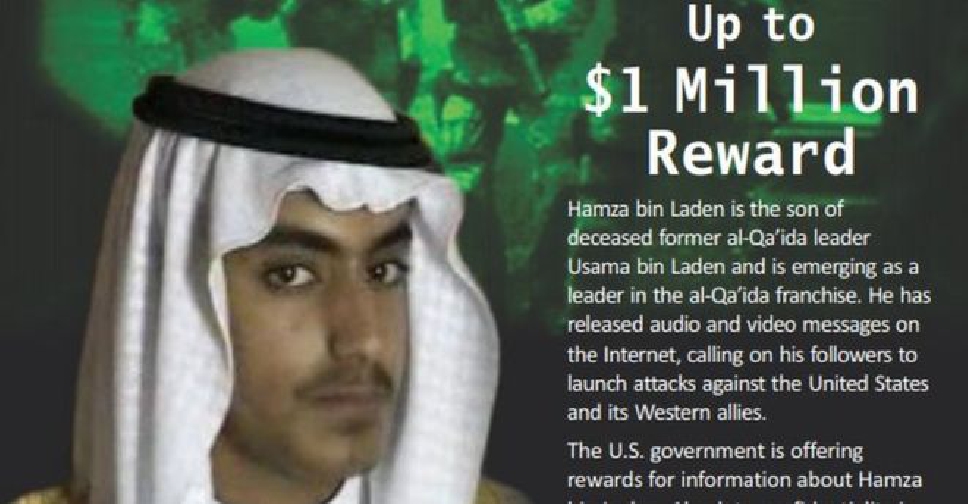 REWARDS FOR JUSTICE/STATE DEPARTMENT
The USA is offering a cash reward of up to USD $1 million (AED 3.67 million) for information about one of the sons of Osama Bin Laden.
They say Hamza Bin Laden is quickly emerging as a leader of a violent militant group.
According to reports, he is currently based near the Afghan-Pakistani border.
Through audio and video messages, he has been calling on followers to attack the US and its Western allies.