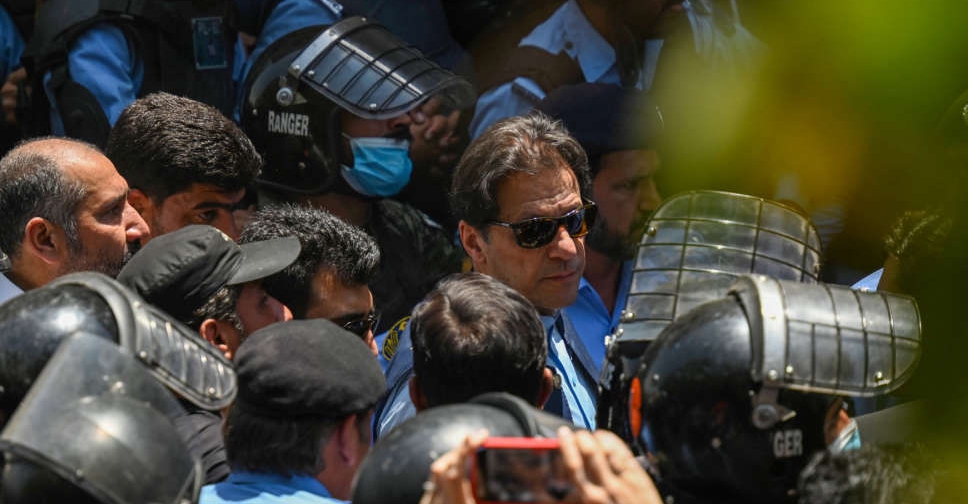 AFP (File Picture)
The bail for Pakistan's former Prime Minister Imran Khan has been extended until June 19 in the Al Qadir Trust graft case, his lawyer said on Wednesday.
Khan's May 9 arrest sparked widespread protests by his supporters, raising fresh worries about the stability of the nuclear-armed country as it struggles with its worst economic crisis in decades.
He has denied any wrongdoing.
He was freed on bail on May 12 for an initial two weeks. On Wednesday, he got a three-day bail extension from a high court and later a further extension from the trial court until June 19.
Khan and his wife are both accused in the case, which pertains to the alleged receiving of financial help from a land developer in the setting-up of Al Qadir University of which the former premier and his spouse are trustees.
Khan, a former cricket hero turned politician who was ousted as prime minister in April 2022, has expressed fears that the government is planning to arrest his wife as part of what he says is a campaign against him.
Khan's lawyer, Gohar Khan, told Reuters that the graft court had not issued an arrest warrant for Khan's wife, Bushra Khan, also known as Bushra Bibi.
He added that she might be sent a questionnaire which she would be expected to answer.
Khan's party spokesman Farrukh Habib has said the case is politically motivated and that the couple draw no financial benefit from the trust.