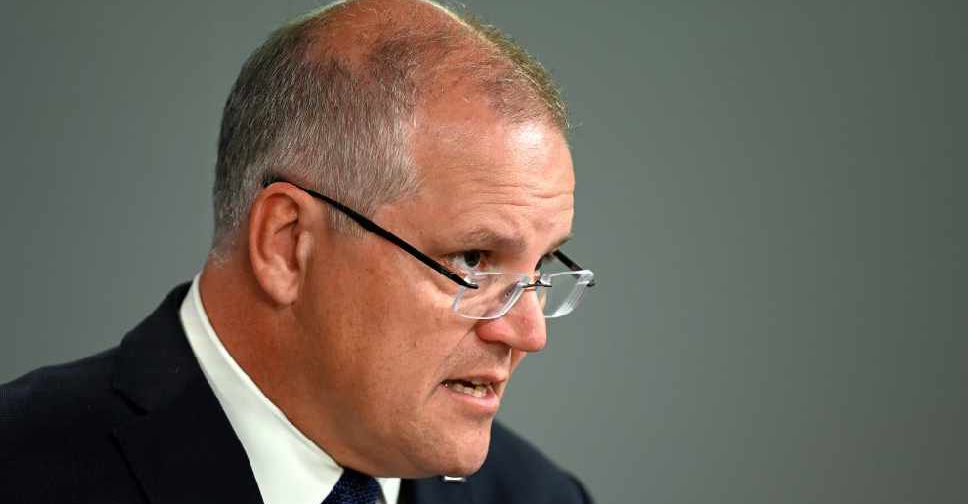 Saeed KHAN / AFP
Australian Prime Minister Scott Morrison is the latest politician to be egged by a protestor as he attended an election campaign trail at an event in Albury.
Police have charged a 24-year-old woman with common assault after she attempted to crack an egg on the back of the prime minister's head.
Video footage from the incident showed security dragging away the woman before she could break the egg.
Arthur Stevens has more: