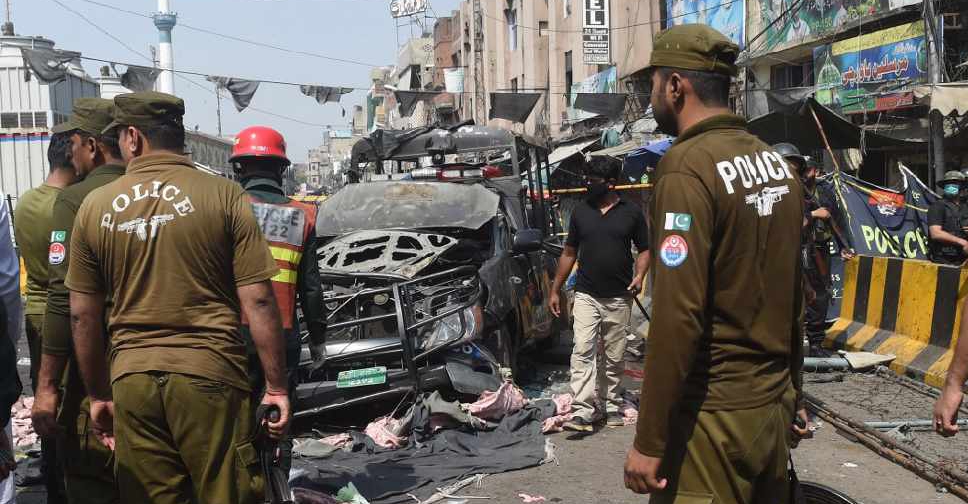 ARIF ALI / AFP
An explosion targeting a police vehicle near Pakistan's oldest shrine in Lahore has left at least 10 people dead and 24 more wounded.
Police are yet to determine the nature of the blast, but suspect it was a suicide attack.
Entry to Data Darbar has been restricted, and worshippers who were inside the shrine have been evacuated.
Pakistani Taliban have claimed responsibility for the attack.