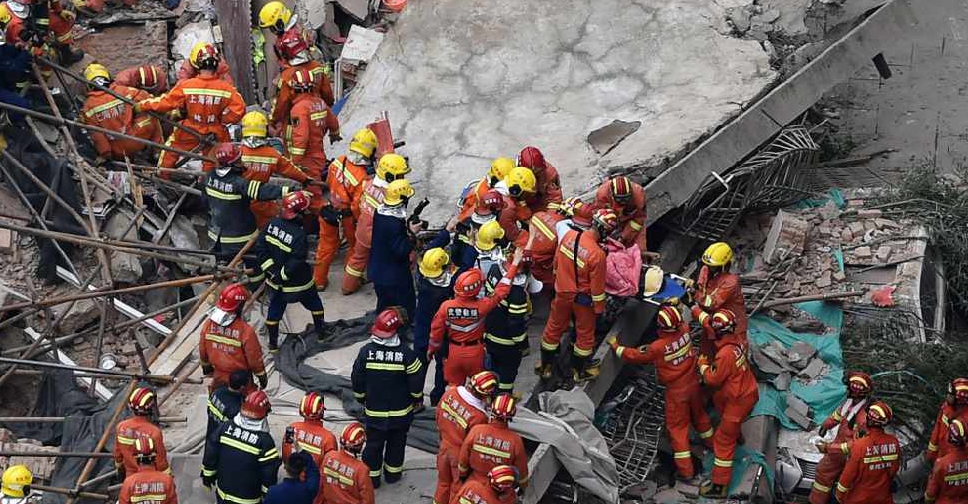 The death toll in the collapse of a Shanghai commercial building that was undergoing renovation rose to 10 on Friday.
More than 150 firefighters and 24 fire engines participated in the rescue operations after construction workers were trapped under piles of toppled concrete pillars and shattered wooden beams.
Authorities said 25 people had been found in the rubble, 10 of whom had succumbed to their injuries.
An investigation into the incident is currently underway.