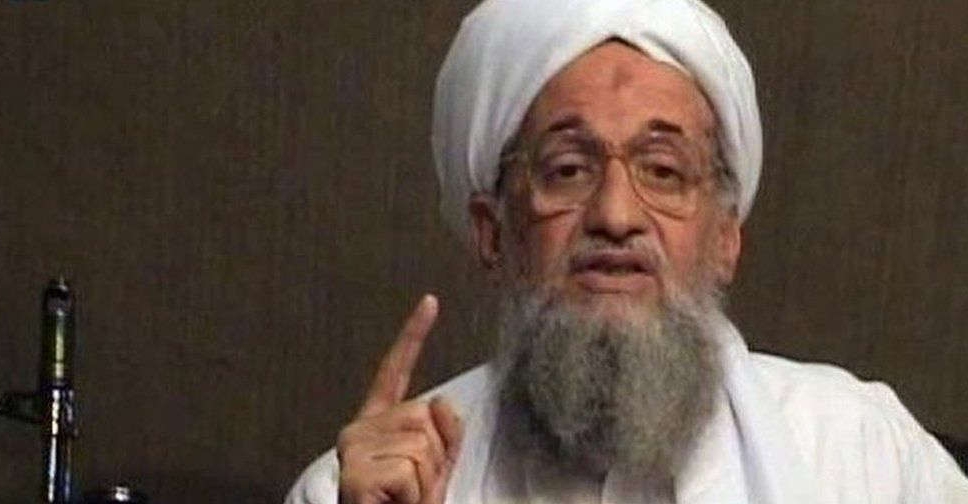 AFP
The United States killed al Qaeda leader Ayman al-Zawahiri in a strike in Afghanistan over the weekend, President Joe Biden said on Monday, the biggest blow to the militant group since its founder Osama bin Laden was killed in 2011.
Zawahiri, an Egyptian surgeon who had a $25 million bounty on his head, helped coordinate the September 11, 2001, attacks that killed nearly 3,000 people.
U.S. officials, speaking on the condition of anonymity, said Zawahiri died after a U.S. drone strike in the Afghan capital Kabul at 6.18 am (5.18am UAE time) on Sunday.
"Now justice has been delivered, and this terrorist leader is no more," Biden, who is recovering from COVID-19, said in remarks from the White House. "No matter how long it takes, no matter where you hide, if you are a threat to our people, the United States will find you and take you out."
U.S. intelligence determined with "high confidence" through multiple intelligence streams that the man killed was Zawahiri, one senior administration official told reporters. He was killed on the balcony of a "safe house" in Kabul that he shared with other members of his family. No other casualties occurred.
The drone attack is the first known U.S. strike inside Afghanistan since U.S. troops and diplomats left the country in August 2021. The move may bolster the credibility of Washington's assurances that the United States can still address threats from Afghanistan without a military presence in the country.
With other senior al Qaeda members, Zawahiri is believed to have plotted the October 12, 2000, attack on the USS Cole naval vessel in Yemen which killed 17 U.S. sailors and injured more than 30 others, the Rewards for Justice website said.
He was indicted in the United States for his role in the August 7, 1998, bombings of the U.S. embassies in Kenya and Tanzania that killed 224 people and wounded more than 5,000 others.
Both bin Laden and Zawahiri eluded capture when U.S.-led forces toppled Afghanistan's Taliban government in late 2001 following the September 11 attacks on the United States.