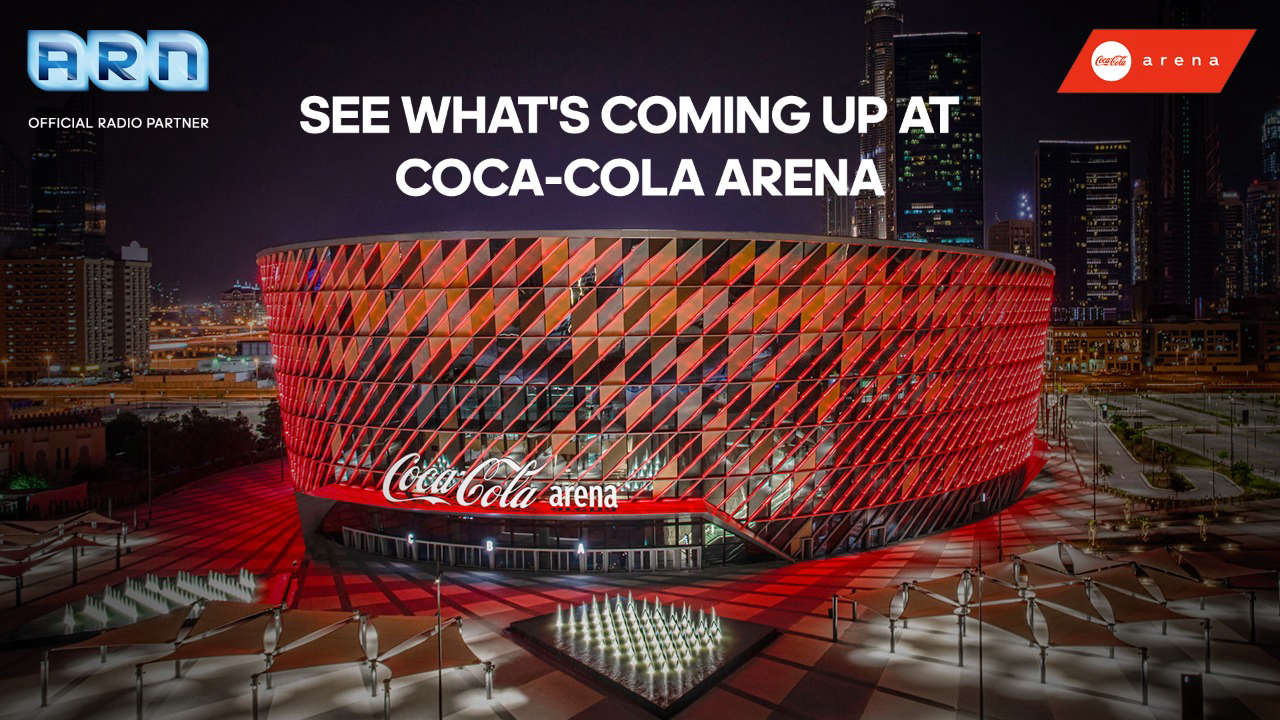 ARN is the official radio partner of Coca-Cola Arena, the first and largest fully air-conditioned, multipurpose indoor Arena in the Middle East and the only Arena to operate year-round in the region.
ARN is proud to be supporting all Coca-Cola Arena events and is committed to working closely with AEG OGDEN and all third-party promoters.
With a capacity of 17,000, Coca-Cola Arena has the capability to host major international touring artists, a full range of sporting events, family entertainment, comedy shows, exhibitions and gala dinners.