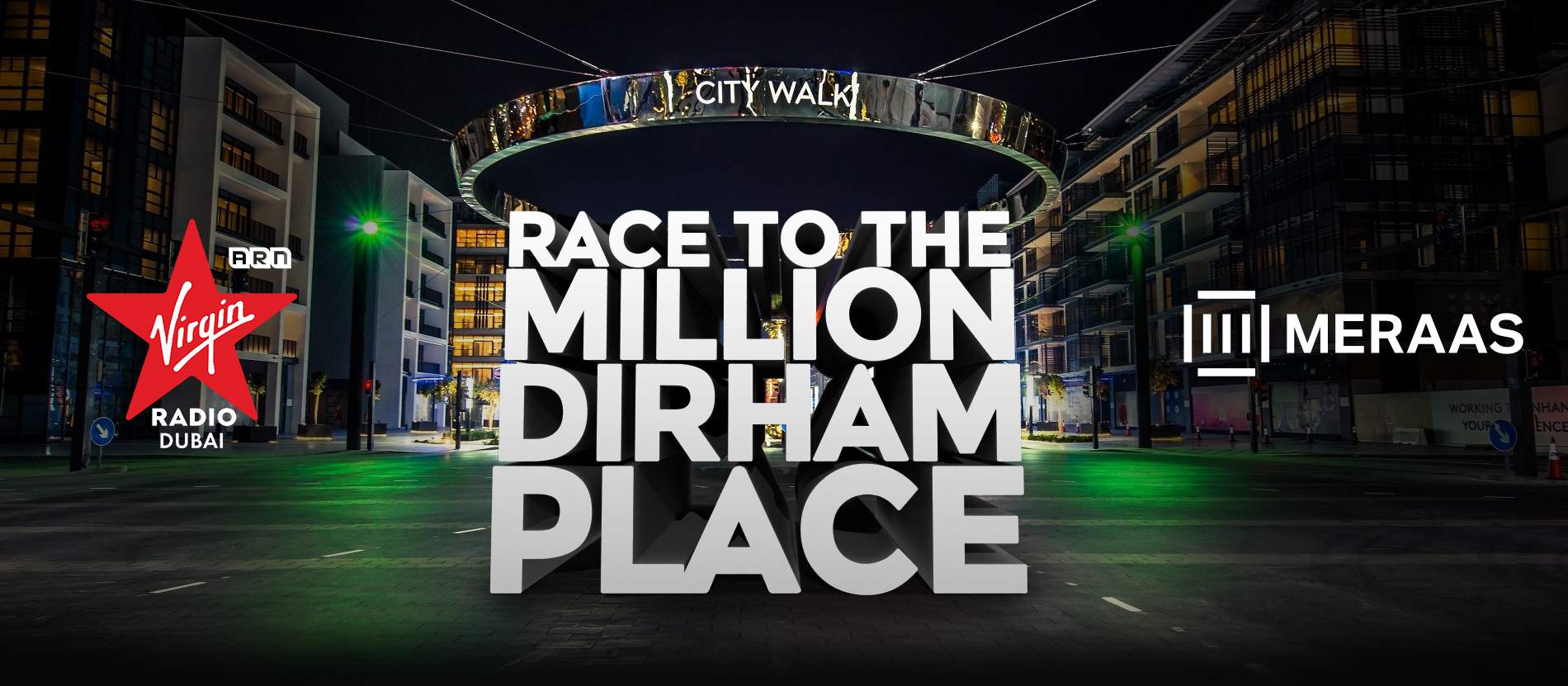 On Thursday, we gave Colm Hunter an AED 1.4 million apartment at the stunning new Central Park development at City Walk thanks to Meraas.
The one question everyone is asking this week is what actually was involved with the Race To The Million Dirham Place? What did contestants have to go through to score the biggest prize ever given away on UAE radio?!
This is step by step how the race went down!
1. Register
All of our finalists registered and were given a pack with everything they needed to take part in the race.
2. Head to the starting point
After a quick briefing where everyone was told the rules and made to put their phone away - we got ready to start!
3. Brent started the race
The Kris Fade Show crossed live to Roxy Cinemas where Brent Black counted down to the race beginning!
4. Write down 5 Meraas Destinations
It was a tricky mental challenge to start! Could our finalists name 5 Meraas destinations?
Correct answers could have been La Mer, Bluewaters, The Beach, Al Seef, Box Park, Kite Beach, Last Exit, The Outlet Village, Pearl Jumeira, Jumeira Bay, Hatta, Dubai Harbour and of-cource Citywalk!
5. Run to Mattel Playtown
Finalists were given a clue which should have guided them to Mattel Playtown
6. Find 5 items
There were 5 specific items to find inside Mattel Playtown including ones they had to make to get the next clue!
7. Solve the anagram
Next, we sent them to The Square where there were letters hanging from the trees. Could they unscramble the letters to name one HUGE Meraas landmark?
The winning answer was Ain Dubai!
8. Keep running
Next up, it was Hub Zero just a quick sprint away...
9. Make a puzzle
We made the finalists put together an actual jigsaw puzzle! This revealed which game inside Hub Zero they had to go and play.
10. Basketball Shootout
The puzzle revealed the Basketball Shootout game! Here finalists had to score 40 points in 30 seconds which was not easy!
11. More running
The two leaders of our finalists were neck and neck which meant they really had to sprint to the next location which was the Dubai Properties sales office!
12. Pop 100 balloons
We filled the sales office with 100 balloons each containing a scroll of paper. Only two of those scrolls had the address of our Million Dirham Place on!
13. Find the place
Somewhere in City Walk, The Kris Fade Show were hiding! Now the race is on to find them.
14. Walk inside
Colm Hunter was the first finalist to get to The Million Dirham Place!
15. Win an apartment
We gave Colm the paperwork for the apartment, he official won the Meraas and Virgin Radio Race To The Million Dirham Place.
Watch the video