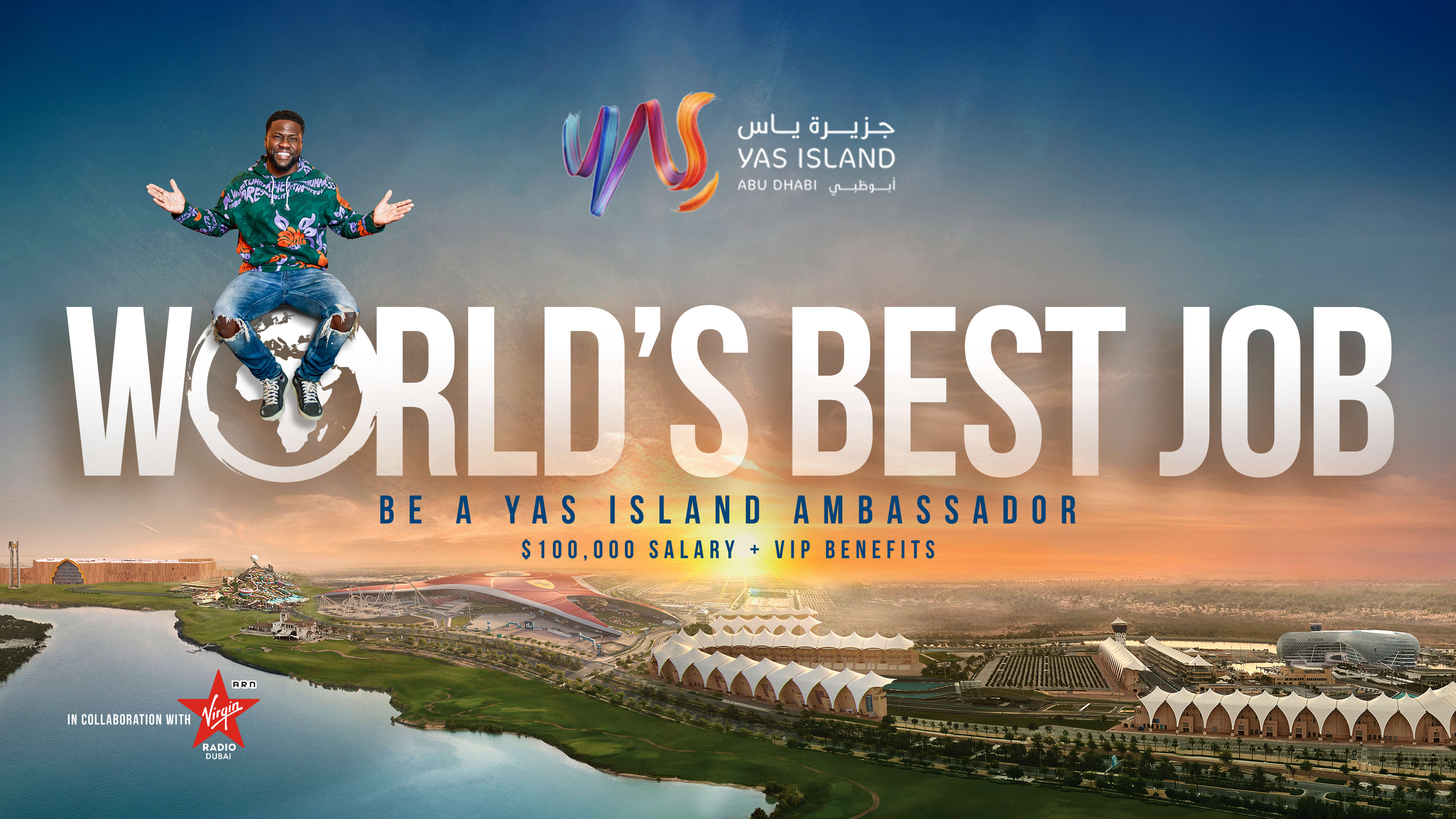 You're just 3 simple steps away from landing the world's best job being a Yas Island Ambassador that pays 100,000 U.S dollars for 2 months!
Step 1: Make a video that's up to 60 seconds showing off your influencer talent!
Step 2: Submit your video here.
Step 3: Share your video on social and use #YasIslandAmbassador entries close on January 23rd, so get influencing!
Virgin Radio and Yas Island's Worlds' Best Job enter now and keep listening to The Kris Fade Show.