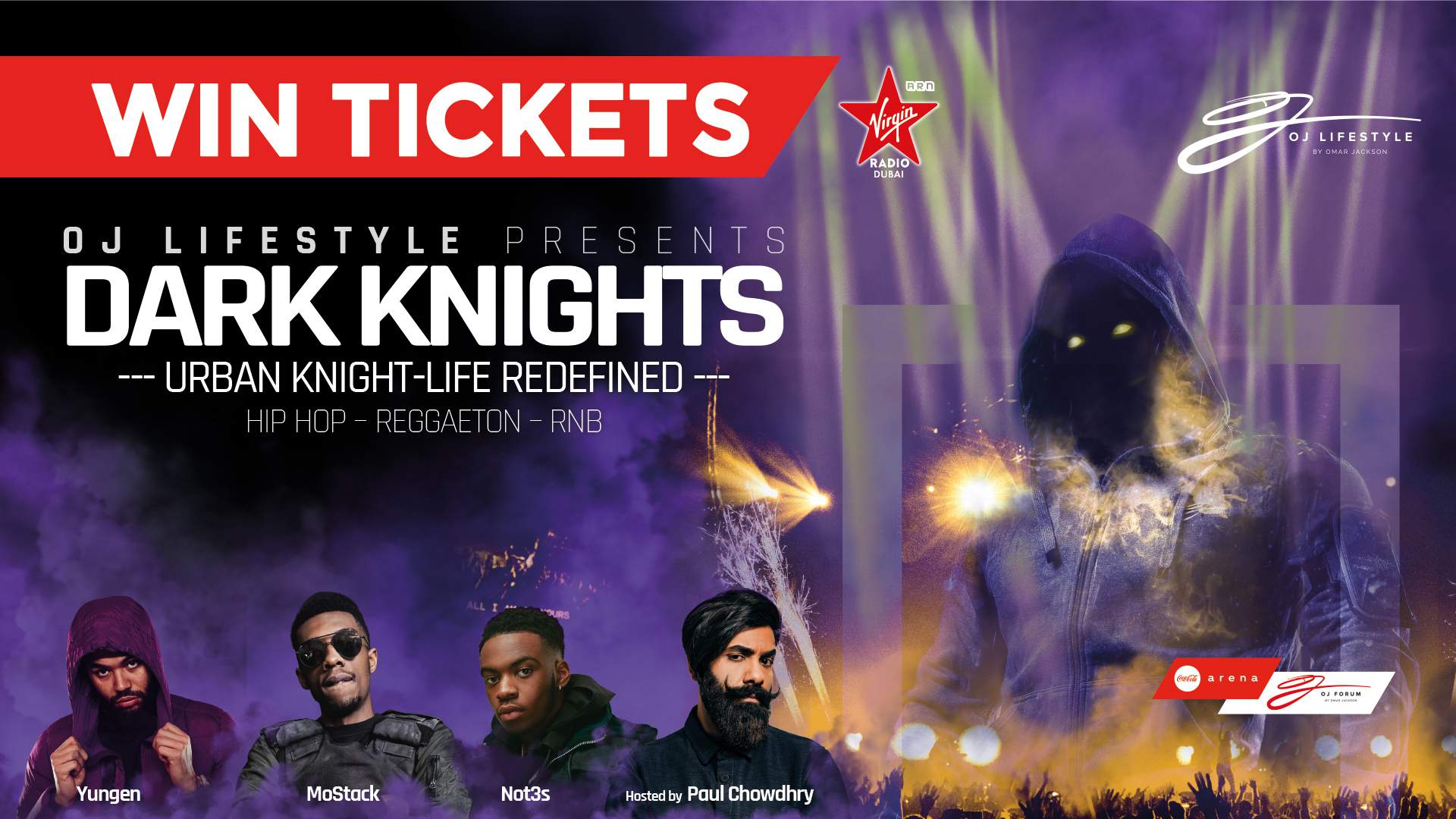 OJ Lifestyle Presents Dark Knights Edition 1.0 on Friday 20th November live at Coca-Cola Arena,
Dark Knights Edition 1.0 will be featuring 3 UK artists and renowned British comedian, Paul Chowdhry as the host. OJ Lifestyle's resident DJ will be playing throughout a mix of popular Urban music from around the world – RNB, Hip Hop, Reggaeton & Urban French Music.
Tickets are priced from AED 249 for tiered seating and X Lounge Tables can be booked by contacting OJ Lifestyle directly by emailing events@oj-lifestyle.com.
If you are a member of "X" by OJ Lifestyle you can get discounts on event tickets through the app. Download it and sign up now for just 599 AED for a year using code XTRIAL after completing an initial 7 day free trial!
PAUL CHOWDRY
He's a renowned British Comedian growing internationally following his partnership with Amazon Prime and the launch of his Amazon show – "Live Innit".
MoStack
Montell Daley, known as MoStack is a British rapper, singer and songwriter from North London. His debut album, Stacko debuted at number 3 on the UK album charts in June 2019.
NOT3S
He's a British/Nigerian singer, rapper, songwriter and actor from London. He has collaborated with the likes of Mabel and his breakthrough song 'Addison Lee' has shot him to fame. Not3es was nominated for the BBC Sound of 2018.
YUNGEN
Clive James Brooks, known as Yungen is a British rapper, singer and songwriter. He was nominated as Best Newcomer at the 2015 MOBO Awards.
ENTER TO WIN TICKETS!
Tickets can be purchased online from www.coca-cola-arena.com or enter your details below for the chance to win them with Virgin Radio Dubai!