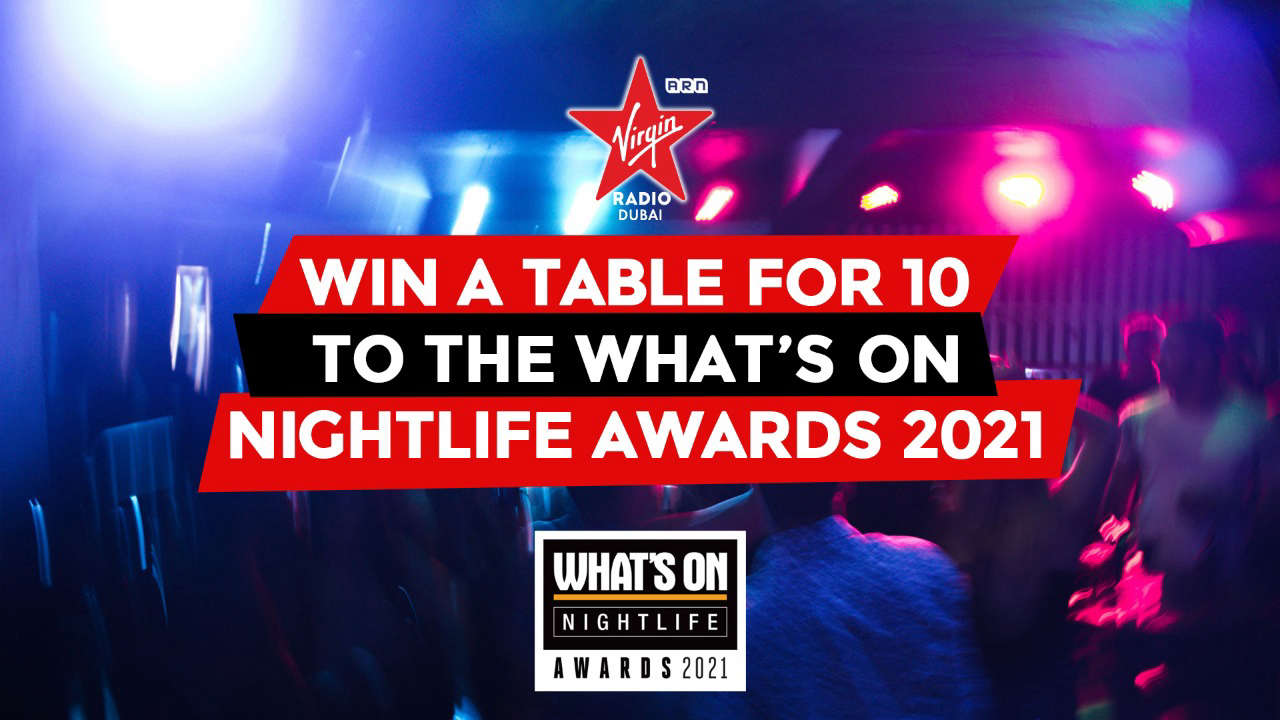 It's been a huge year for the nightlife industry and we're ready to celebrate the best that the UAE has to offer!
We're getting ready for the What's On Nightlife Awards 2021 at Cove Beach on Tuesday 26th October, and will be giving you all the highlights on the night!
Get ready for a night of VIP guests, live entertainment and the whole thing hosted by our very own Maz Hakim.
WANT TO BE THERE?
We're also giving you the chance to be a part of the action. You could win a table for 10 to the What's on Nightlife awards 2021 and experience a night with the industry.
Listen weeknights to The Hitlist to enter – or fill in the form below for a bonus chance…