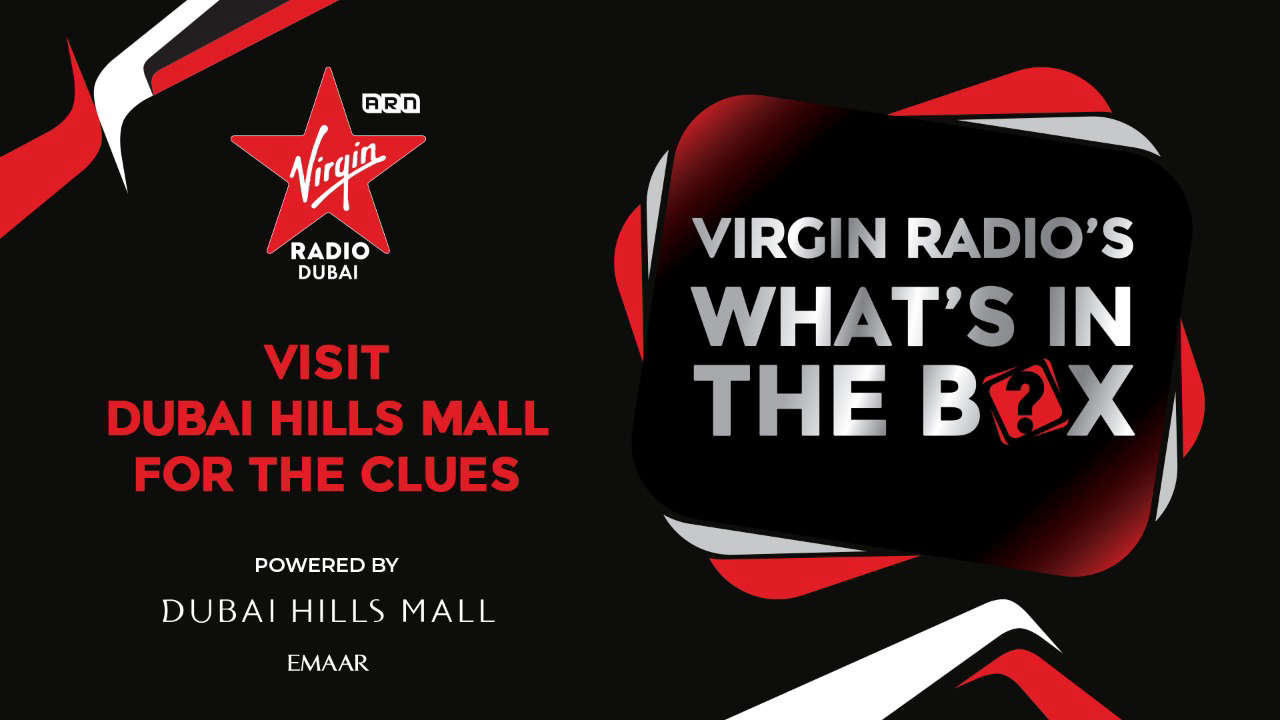 Virgin Radio's 30K What's In the Box?
CONGRATULATIONS SAM NIZAR! Who won 24,500 dirhams by guessing that the item was a BABY T. REX finger puppet book. That means we still have 5,500 dirhams to give away!
HEAD TO DUBAI HILLS MALL ON FRIDAY AFTERNOON FROM 2 PM TO BE IN WITH A CHANCE TO WIN THE CASH WITH BRENT BLACK AS HE BROADCASTS LIVE.
DUBAI HILLS MALL
The Dubai Hills Mall is your one-stop destination for an expansive selection of the best brands in clothing, fashion accessories, beauty, home collections, interiors, and more. With its fashion-forward collection and eclectic pop-up shops, The Dubai Hills Mall delivers a dynamic shopping experience that will make you come back for more.
Complementing the region's eclectic and diverse culture, Dubai Hills Mall offers restaurants and eateries featuring the very best international cuisine in a vibrant and dynamic setting. From appetizing entrées to scrumptious confections — and everything in between — your palate is sure to be pleased. Enjoy breakfast, lunch, dinner and shopping-break treats.