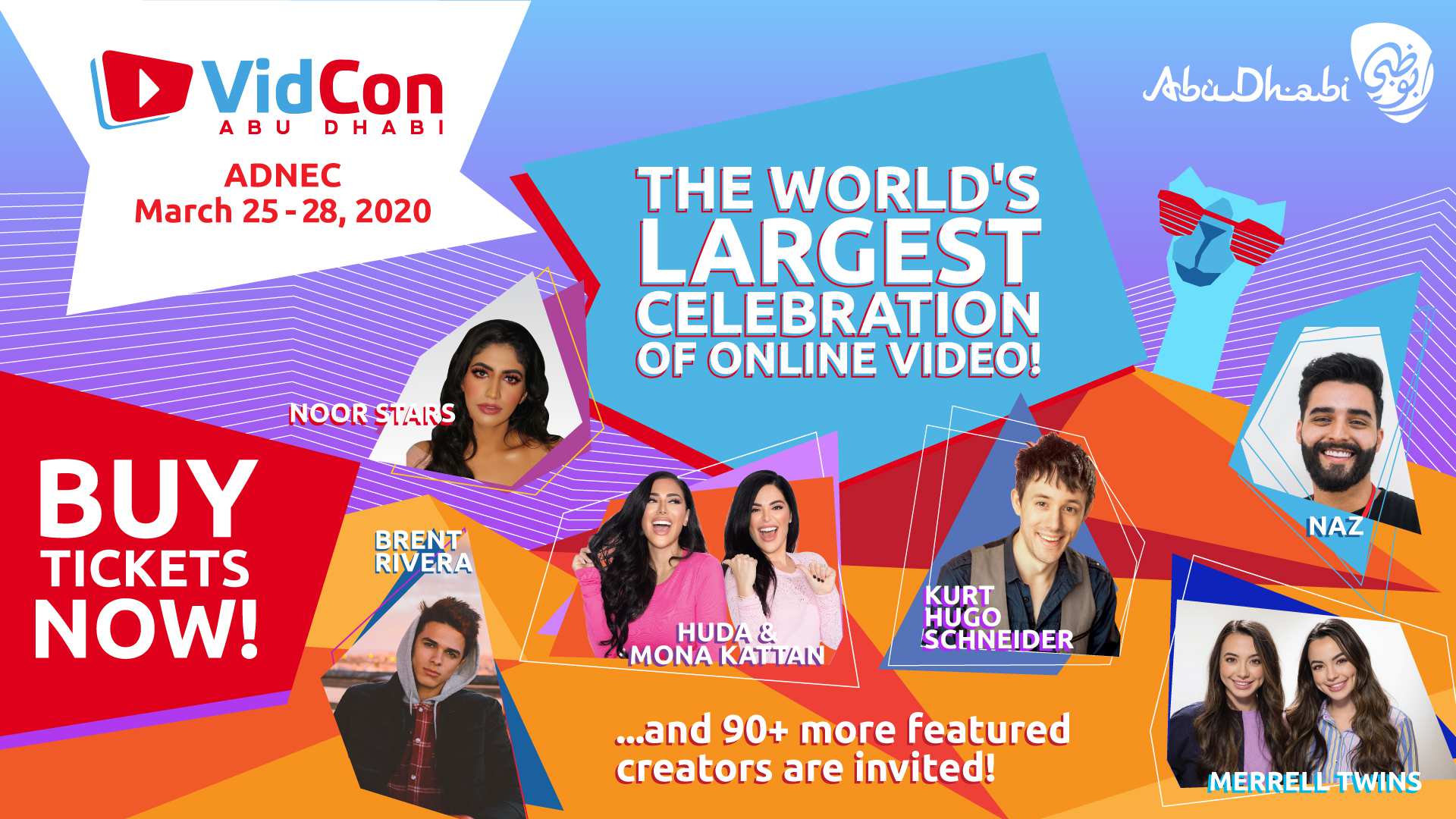 VidCon is the world's largest celebration of online video. It is THE place to be for fans of online creators, the new wave of content creators looking to learn from the pros, and anyone in the online video and media industry who wants to stay ahead of the curve and be the first to know the latest trends that will help drive their business forward.
Taking place at ADNEC, Abu Dhabi on March 25 - 28!
COMMUNITY TRACK
Celebrate online video with your friends, meet your favorite creators, and have the time of your life
CREATOR TRACK
Create better content, grow your channel, break into the industry, and meet fellow creators.
INDUSTRY TRACK
Learn secrets from the experts. Build the strategies, insights, and alliances that will bring lasting success to your company.
WIN TICKETS