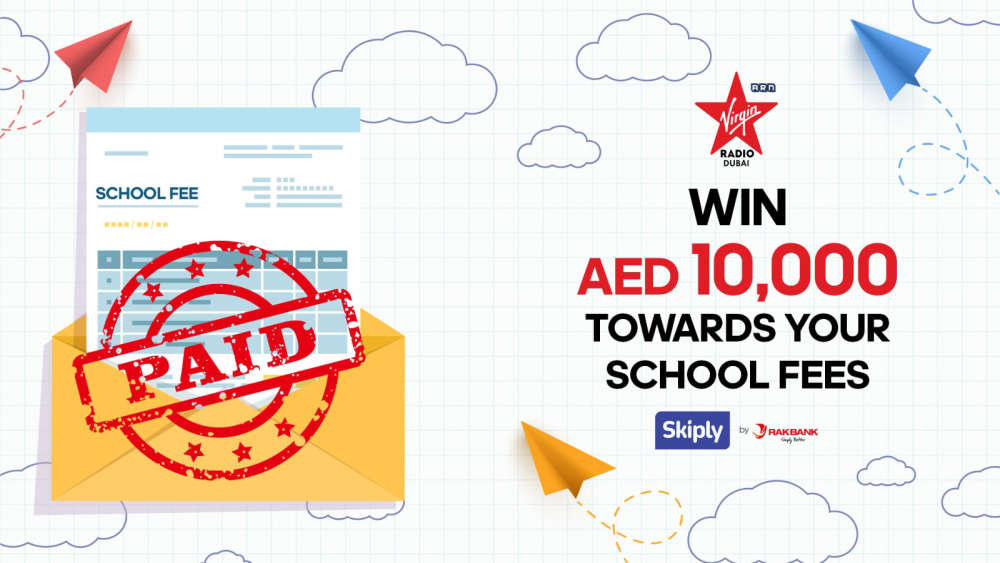 How much of a difference would ten thousand dirhams in cash make towards your school fees?

One guaranteed winner will walk away with a cash prize, just register and upload a screenshot of this year's Skiply by RAKBANK payment towards your child's school fees and you could get ten thousand dirhams cash.
Win with Virgin Radio Dubai and register now!
REGISTER
TERMS AND CONDITIONS
You must be a valid Skiply registered user to participate.




To participate in this competition, where 1 winner will receive AED 10,000 as prize money, the participant should pay school fees through the Skiply app to one of the listed and registered schools.




The entry will be considered valid only if the school fees transaction is completed with a registered school between April 1, 2023, and September 27, 2023.




Only 1 valid transaction entry is allowed per user.




All the valid entries will be added to a lucky draw, and a randomizer will select 1 winner who will receive AED 10,000 as prize money from the Skiply app.




The prize money will be transferred to the winner's bank account by ARN.




The competition dates are from September 4th to September 27th.
ABOUT SKIPLY APP POWERED BY RAKBANK
Skiply app powered by RAKBANK you make all your school payments from home, using any bank card.
Use your RAKBANK Credit Card with Skiply and get a three-, six or twelve-month interest-free payment plan for school fees! Download the app and find out more at https://skiply.ae/
Terms and conditions apply*