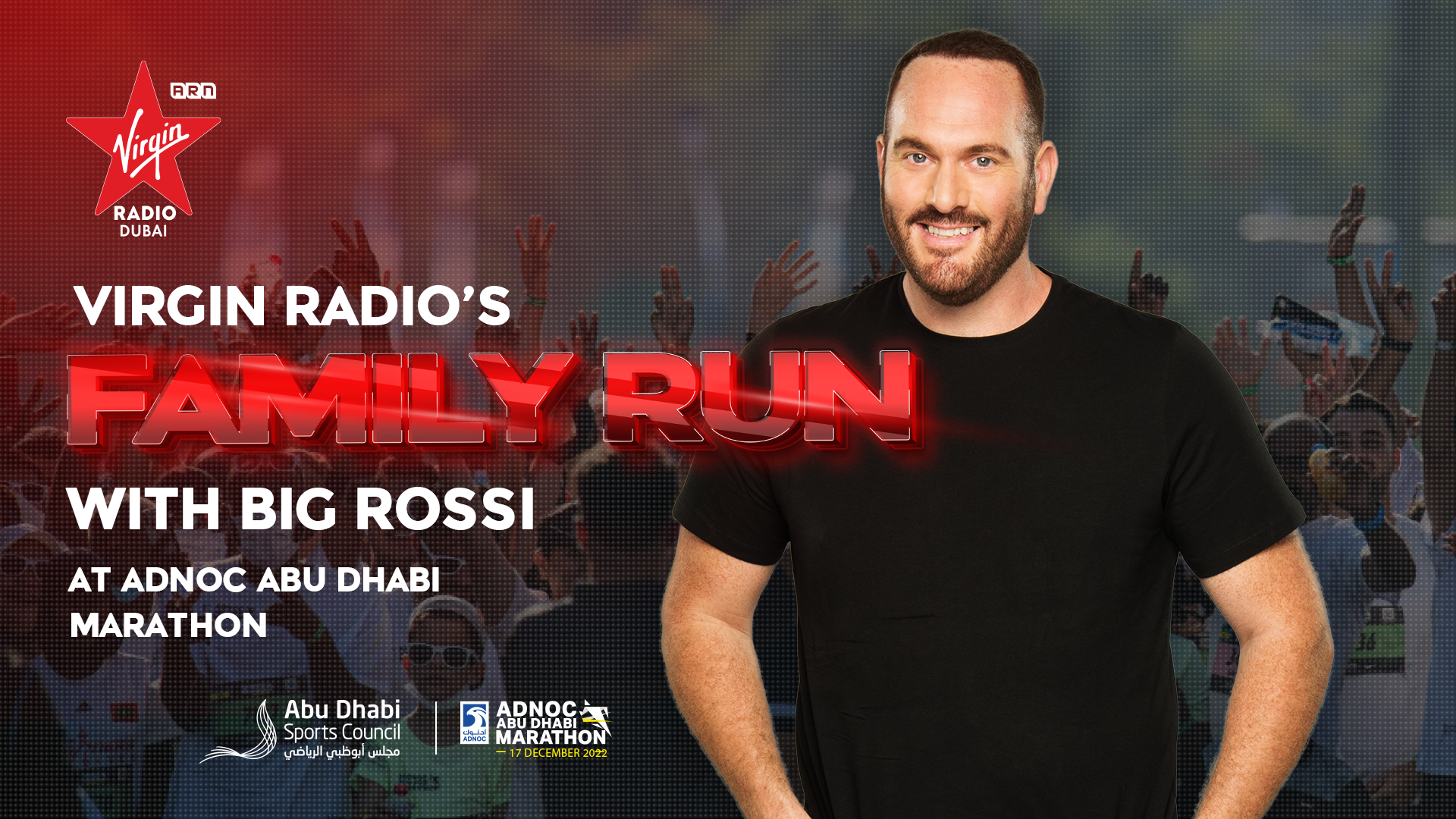 Join Big Rossi for family friendly 5K run at ADNOC Abu Dhabi Marathon on Saturday 17th December. It's the prefect way to kickstart your health journey and get the family involved.
You don't want miss this fun day out! Keep listening all week for Rossi's training updates.
Register below for a chance to win a place.